Posted by Fi360 on March 08, 2017
Fi360 Fiduciary Talk 46: Fiduciary duties of elected officials
Posted by Fi360 on February 16, 2017
Fi360 and American Funds Establish Integration Relationship
Integration allows advisors to access client data from within the Fi360 Toolkit™
Posted by Fi360 on February 10, 2017
Fi360 Fiduciary Talk 45: Fiduciary Rule scores victory in Texas
Posted by Fi360 on February 09, 2017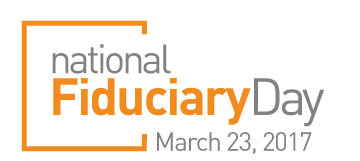 Fi360 introduces National Fiduciary Day on March 23. For the first time ever we will host simultaneous AIF training courses in New York, Chicago and San Francisco.
Posted by Fi360 on February 02, 2017
Blaine and Duane discuss the release of a second set of FAQs from the DOL on its Conflicts of Interest Rule.
Previous
Next