Fi360's Decision Optimizer, which is completely configurable by enterprise, provides an interactive interface for an advisor to discuss and visually evaluate the merits of rolling over to an IRA or staying within the 401k plan. It results in a client-friendly report that documents this decision.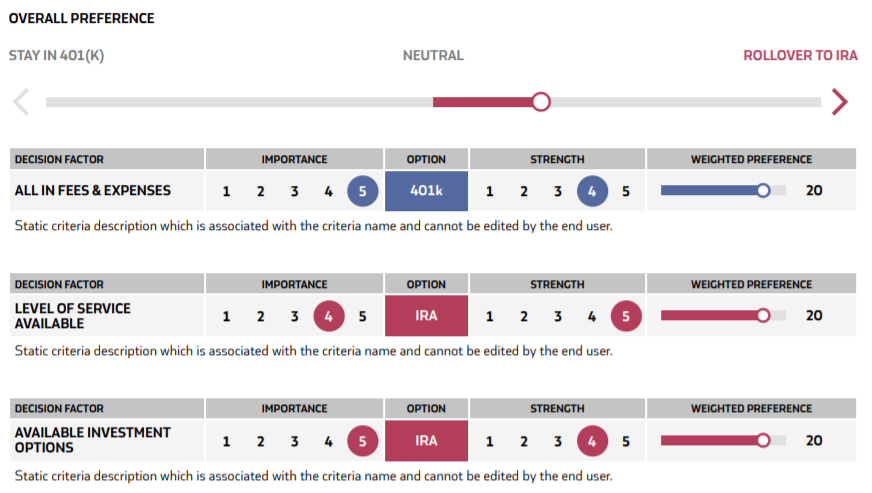 When configuring the solution, enterprises can rely on best-practice decision criteria from Fi360 or can make adjustments to meet their specific needs.
Ensuring advisors have the tools they need to comply with Reg BI is of utmost importance with Fi360's Decision Optimizer for IRA Rollovers, however, the options are limitless. Any binary decision can be configured in Fi360's Decision Optimizer, such as commission vs. advisory, for example.
Let's get started!
Fill out the form below and a member of the Fi360 team will be in touch.