Posted by Tyler Kirkland, AIF®, PPC®, Director of Business Development and Client Engagement on June 12, 2018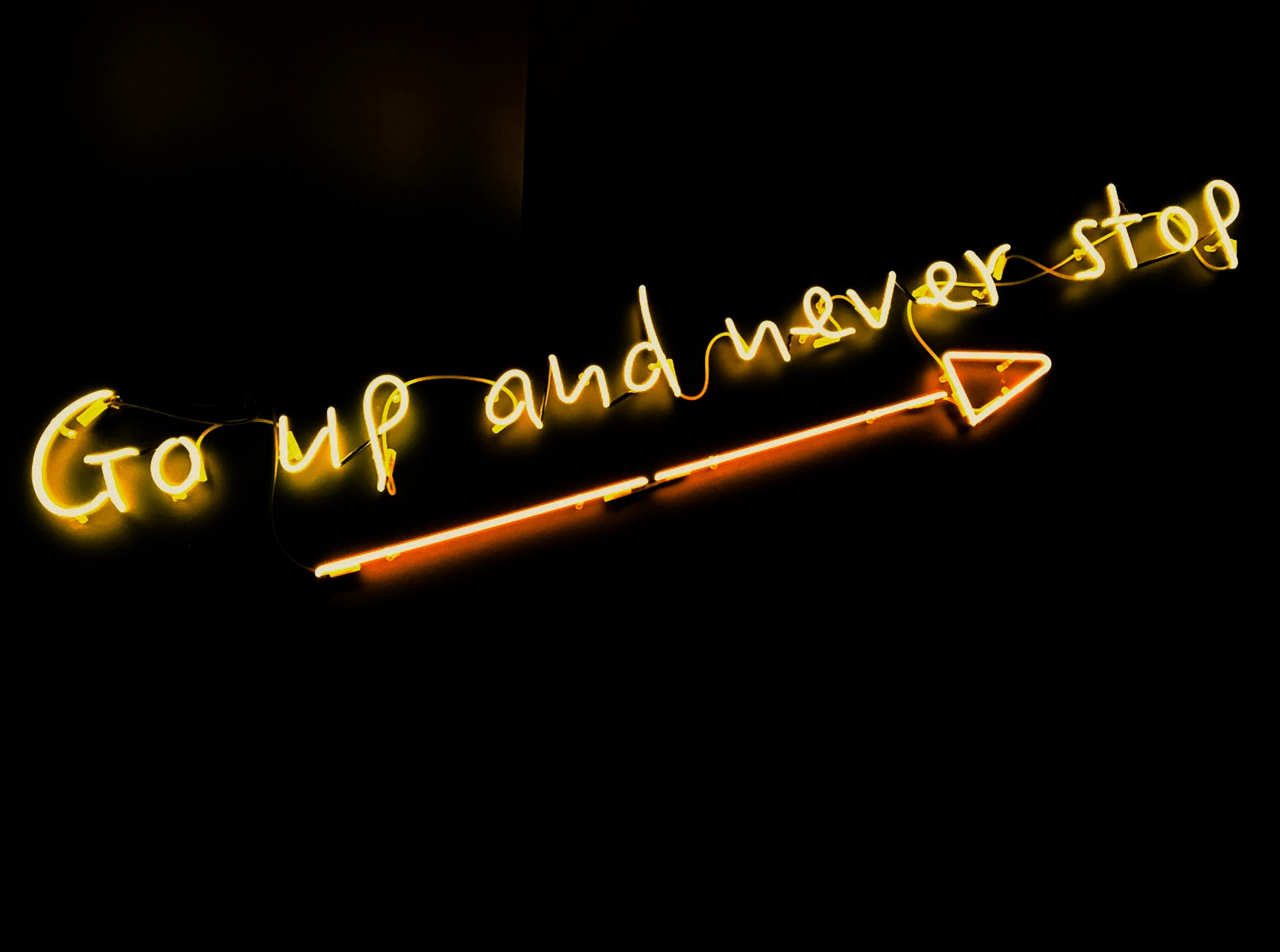 Be sure to check out the introductory post for this series!
Define Your Client Service Strategy Goals
When the novelty becomes the norm, there is pressure to innovate. Therefore, conformity to elevated standards is simply the catalyst for growth and innovation.
If everyone is operating at a high standard the only way to establish differentiation is by adding more value than your peers. But how?
Define your client service strategy goals and success metrics

(this is our focus for this post)

Develop your client service value proposition
Design the service strategy

Client segments
Client team structure
Team roles
Services by segment

Define the client experience and develop an implementation plan
Throughout this series, I will be walking you though how you can raise the bar with an Effective Client Services Strategy. If you're already doing the right thing when it comes to in the investment management process, you can add value to your clients by keeping them satisfied and retained!
#Goals #Priorities
On a consistent basis (annual is our best practice) be sure to review your client service strategy and establish client service expectations. Ruthless prioritization will advance your practice to the next level. Below is a framework for getting started.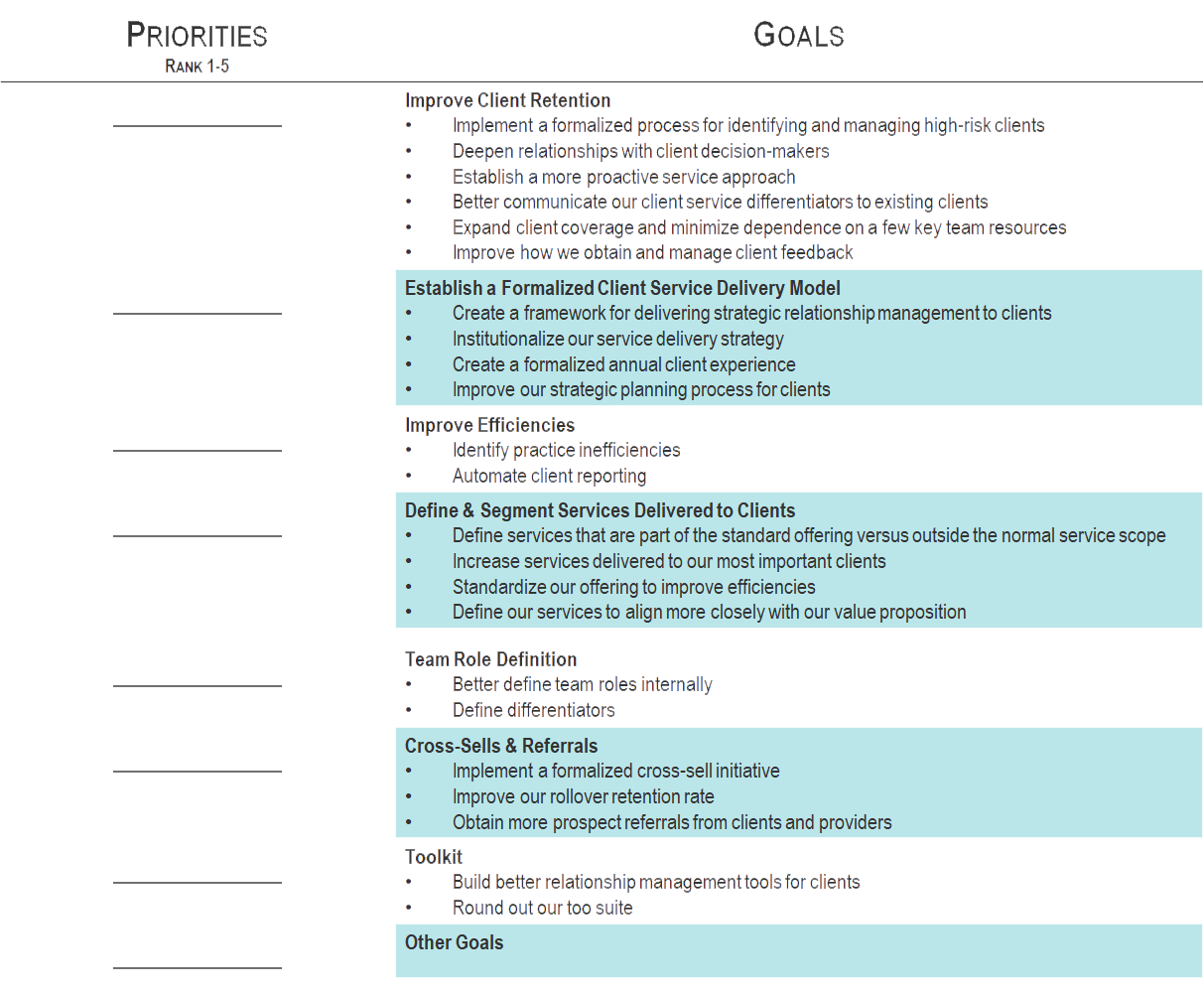 Measuring success
Once your goals have been established, you can begin execution but.. What is success? Well, it depends on who you ask. Regardless of how you answered, in order to measure success you will want to establish an inventory of metrics, set target thresholds and document results.
When success is measured, you can now iterate and improve.
I recently ran a half marathon. My success metrics were completion and time. The thresholds were to finish a 13.1 mile run in 2 hours and 30 minutes.
Metric established, threshold set.
After I finished and realized I didn't cause myself irreversible damage, while catching my breath, I looked up my official time: 2 hours 32 minutes 11 seconds. I was SOOO close! But it's not over. These results are simply an opportunity for improvement and they prove to me that when you set a stretch goal, getting close is a healthy motivator. Next year I will set a new threshold and make some adjustments during the race to improve my completion time.
Now it's your turn! What goals will you set for your practice? Make them challenging and see just how far you can go.