Posted by Ryan Lynch, AIF®, PPC®, Program Manager on June 05, 2018
If you did not attend the 2018 Fi360 Conference in San Diego, this post is for you. In it, we'll share a few gems from Blaine Aikin's highly-rated session, "Opportunity Knocks."
Fi360's executive chairman lays out a "Progression to Excellence" that begins with the Prudent Practices® and culminates in third-party-verified conformity to the Practices. He also explores the connection between professional reputation and fiduciary conduct, surmising that business success follows from a well-built reputation.
Progression to Excellence
Before Fi360 had a single product, the Prudent Practices® were born. They are as foundational to the organization as to the application of fiduciary excellence itself. Blaine outlined the progression – in the context of Fi360 product offerings – in the chart below: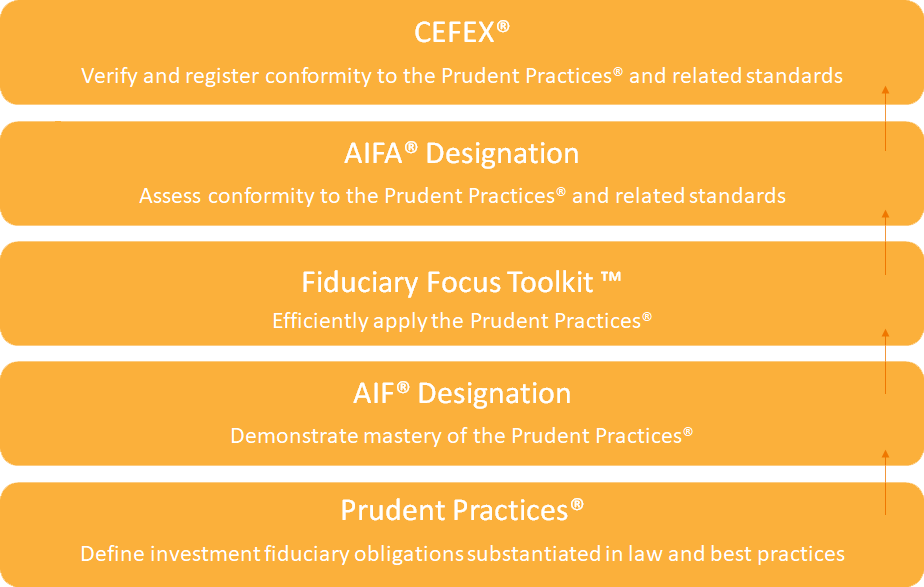 Why the Time is Right
In the wake of the DOL's now-vacated fiduciary rule, confusion abounds among industry stakeholders. While the political pendulum will continue to swing, the invariable truth of fiduciary principles will remain.
Reputation – one's greatest asset – proceeds from character which, fortunately, is under your control. Quantifying the benefit of a sound reputation, Blaine cites a 2006 study that suggests reputable professionals can command an 8 percent price premium (good news in the age of fee compression). 1
Interested in learning more about how you can curate an industry-leading reputation? Get your free copy of Blaine's whitepaper, "Fiduciary Conduct and Your Reputation."
1 THE VALUE OF REPUTATION ON EBAY: A CONTROLLED EXPERIMENT by Paul Resnick , Richard Zeckhauser, John Swanson, and Kate Lockwood https://sites. hks.harvard.edu/fs/rzeckhau/PostcardsFinalPrePub.pdf