Posted by J. Richard Lynch, AIFA®, Director on February 15, 2019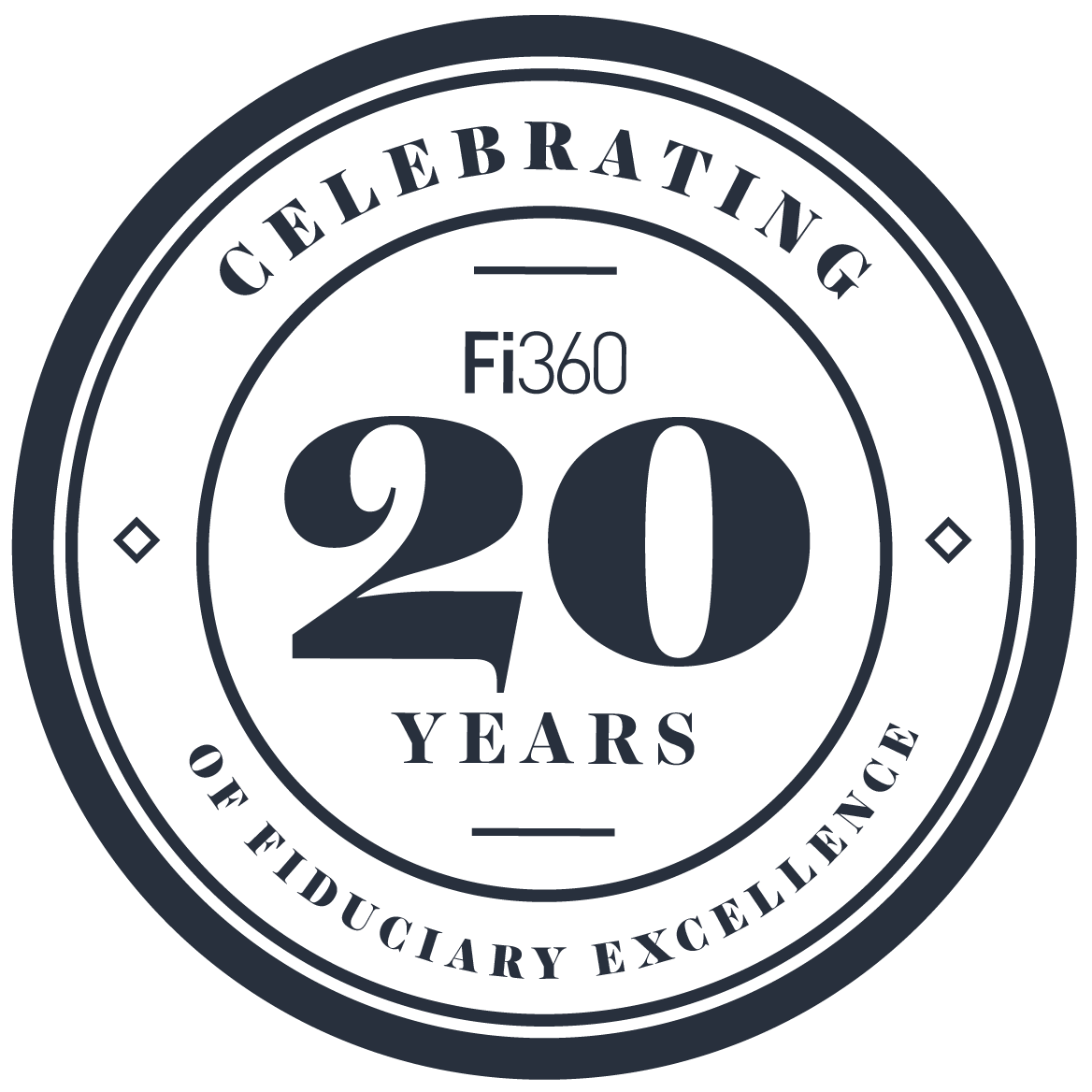 Fi360 was founded in 1999 in a suburb near the University of Pittsburgh. There were several core objectives that guided us from the outset, including:
Develop a checklist that defined a fiduciary standard of care that would apply to any financial service professional providing investment advice
Teach courses that explained this fiduciary standard of care and how to assess one's adherence to it
Provide online tools that would help advisors implement the checklist and therefore, better serve investors
In the Coast Guard, you would never launch an aircraft or get a ship underway without completing a checklist. This guarded against complacency and prevented seemingly unimportant, but critical, preparations from falling through the crack and not getting done. For either of these events, something forgotten could potentially lead to someone getting hurt. In 1999, the financial services industry did not have and most certainly needed a fiduciary checklist. Back then, I personally knew a couple clients who definitely got hurt in this industry.
As the business plan for present-day Fi360, Inc. started to take shape, I was enlisted to help get the company off the ground. An exhaustive search through the applicable laws, regulations, case law and regulatory opinion letters led to an initial set of 27 Prudent Investment Practices. The Practices formed the basis of a curriculum for classes that we offered through our newly established Center for Fiduciary Studies at the University of Pittsburgh Katz Graduate School of Business. The classes evolved and eventually became the training component of the Accredited Investment Fiduciary® and Accredited Investment Fiduciary Analyst® (AIF® and AIFA®) Designations. The designations were first awarded in 2002. Along with feedback regarding the Practices from the students, we solicited comments through a public website for two years; we received over 8,500 comments during that time and made changes accordingly. With our final draft of Prudent Practices in hand, we visited the DOL and SEC to get their (unofficial) blessing before publishing our first Fiduciary Handbook in 2003. In the years that followed, our online tools, now known as the Fiduciary Focus Toolkit™, evolved and continued to improve alongside the Practices and related courses that we offered.
In order to establish creditability, we knew from the beginning that we would need to remain objective. This meant avoiding conflicts of interest if possible and properly managing them when they did occur. With that in mind, we made an early business decision to avoid providing investment advice directly to clients and focused solely on supporting professionals that did so. We never provided any investment products nor managed a single dollar. Over time, this approach came to be respected within the industry and was one of the keys to our success. It made sense from a practical prospective as well, as it would have been awkward, and we believe improper, to compete against those professionals we were committed to helping by developing the fiduciary Practices and providing related education and access to online tools.
Our startup years were difficult from a business perspective (there were some pay periods when we did not have adequate cash to meet payroll), but productive in that we were seeing growth and building a foundation for success. The vision we shared from the beginning was woven into the fabric of the organization. At Fi360 it always has and always will start with fiduciary.
---
Feb. 28, 2019 is National Fiduciary Day! Join us at one of our capstone events to earn your AIF®Designation. Already a designee? Celebrate with us! Share a story of your own fiduciary excellence on social media. Tag @fi360 or use #NationalFiduciaryDay and we will repost to our account.