Posted by Robin Green on August 18, 2017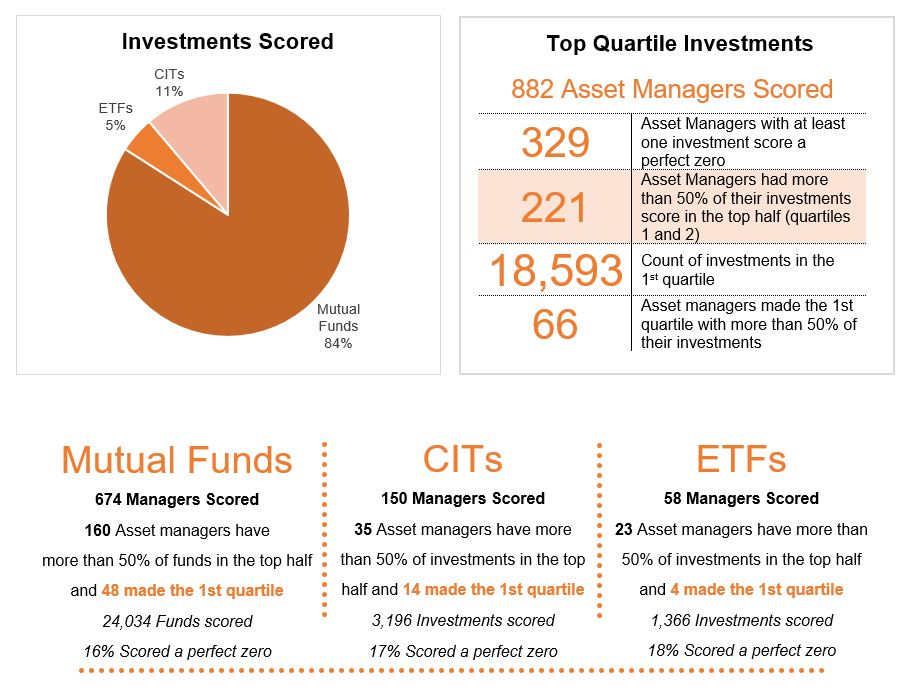 This quarter, nearly 73,000 investments were scored using the Fi360 Fiduciary Score® and only 16 percent achieved the highest mark of a zero score, passing the scrutiny of nine rigorous filters.
In January 2017, economists affiliated with the Center for Financial Planning & Investment (CFPI) at California State University Northridge conducted an independent analysis and confirmed the top Fi360 Fiduciary Score® groups ("green" and "light green") consistently provide better results than the other averages and categories in several dimensions. At the request of a curious advisor, G. Michael Phillips, Ph.D. at CFPI, recently took a second look to see if fee scores alone would predict future relative performance as well as the Fi360 score.
Results of that analysis showed investments performing in the bottom quartile ("red") of Fi360's score had about 100 bps lower performance than the "non-red" investments - even after accounting for fees. Further, the investments that were not assigned an Fi360 score (because data points were not available or the investment was too new) generally performed about 100 bps worse than the "red" investments - again after accounting for fee differences.
Advisors use the Fi360 Fiduciary Score® to cull down their investment lists; asset managers use the scores to improve their investments and market results. Since 2003, the Fi360 Asset Manager Ranking Report has scored asset managers based on the percentage of their individual investments which received a top Fi360 Fiduciary Score®. Within this new report, we'll bring more unique information for you to consider about asset managers landing in the top two quartiles.
Congratulations to asset managers who had investments land in the top half on the Fi360 Fiduciary Score®. Our team at Fi360 is excited about the results of this analysis, and we think you will be, too. Using a prudent process for investment selection and monitoring is an important fiduciary responsibility. Helping enable you to address this, and other fiduciary responsibilities, is our passion. We will continue to monitor our score criteria and methodology - looking for ways to raise the bar.
Q2 By the Numbers
Interested in seeing the full Q2 2017 Top Quartile Report? Fill out this form.