Business Intelligence

Increase efficiency. Reduce liability.
Getting clear insight into your advisors' operations is a tremendous challenge for compliance teams, both in precision and time, especially in the retirement plan space. Fi360 is dedicated to empowering organizations like yours with actionable data that increases efficiency while easing compliance challenges. Our data aggregation and business intelligence tools can help unlock value hidden in your retirement plan business. Our tools deliver central alignment of your data in three key ways.
Actionable Risk Mitigation
Research plan menu quality
Uncover investments with bad Fi360 Fiduciary Scores®
Find investments with high expenses
Identify share class utilization
Identify high advisor compensation
Identify new plans added (to ensure 408(b)(2) notices were done)
Business Efficiency
Management-level dashboards across key areas such as recordkeepers, advisors, plans and investments.
Share information across departments
Refocus IT resources in other ways
Data As a Strategic Asset
Ad-hoc exports as you are searching/filtering
Holistic, systematic file transfers for use in third-party systems.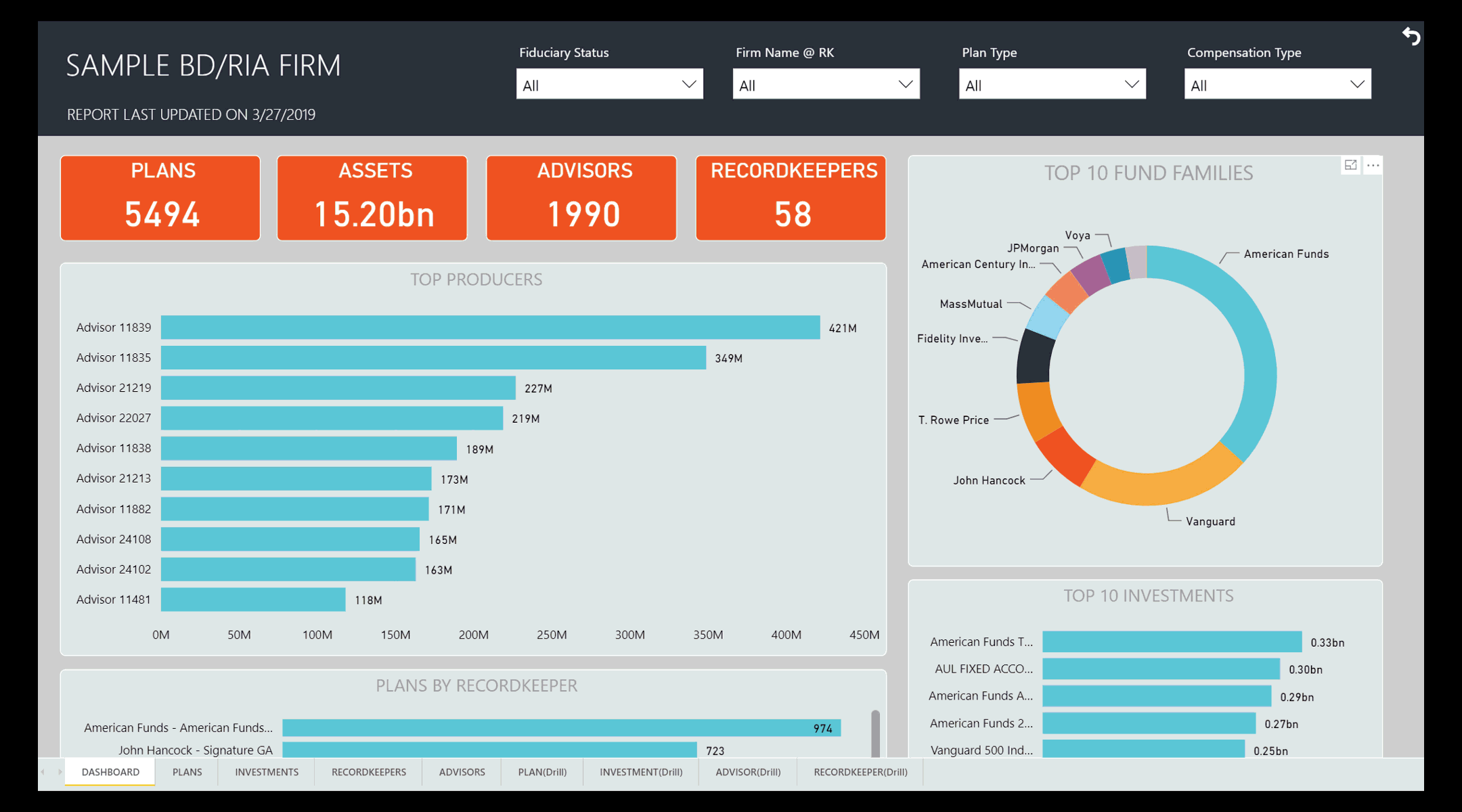 Under the Hood
Our data comes from an actively growing network of more than 50 major providers who are integrated with Fi360. Check out our current Integration Partners.
Growing our integration network is a top priority. If we don't currently connect to one of your providers, let us know. We will coordinate the integration on your behalf.
Licensing Models
Visibility and access are provided at three levels.
HOME OFFICE – ACROSS EVERYTHING
ANY COMPLIANCE OR SUB-TIERING STRUCTURE
ADVISOR
*You do not need to use the Fi360 Toolkit™ to utilize our business intelligence services.
Our U.S.-Based Support Team Has You Covered
We offer a dedicated enterprise support contact to ensure an efficient implementation of your services. They are there with you through every step of the process and beyond. Additionally, our 100% U.S.-based team of Client Engagement Specialists is also available to you via phone or email.
Sample Plan Data View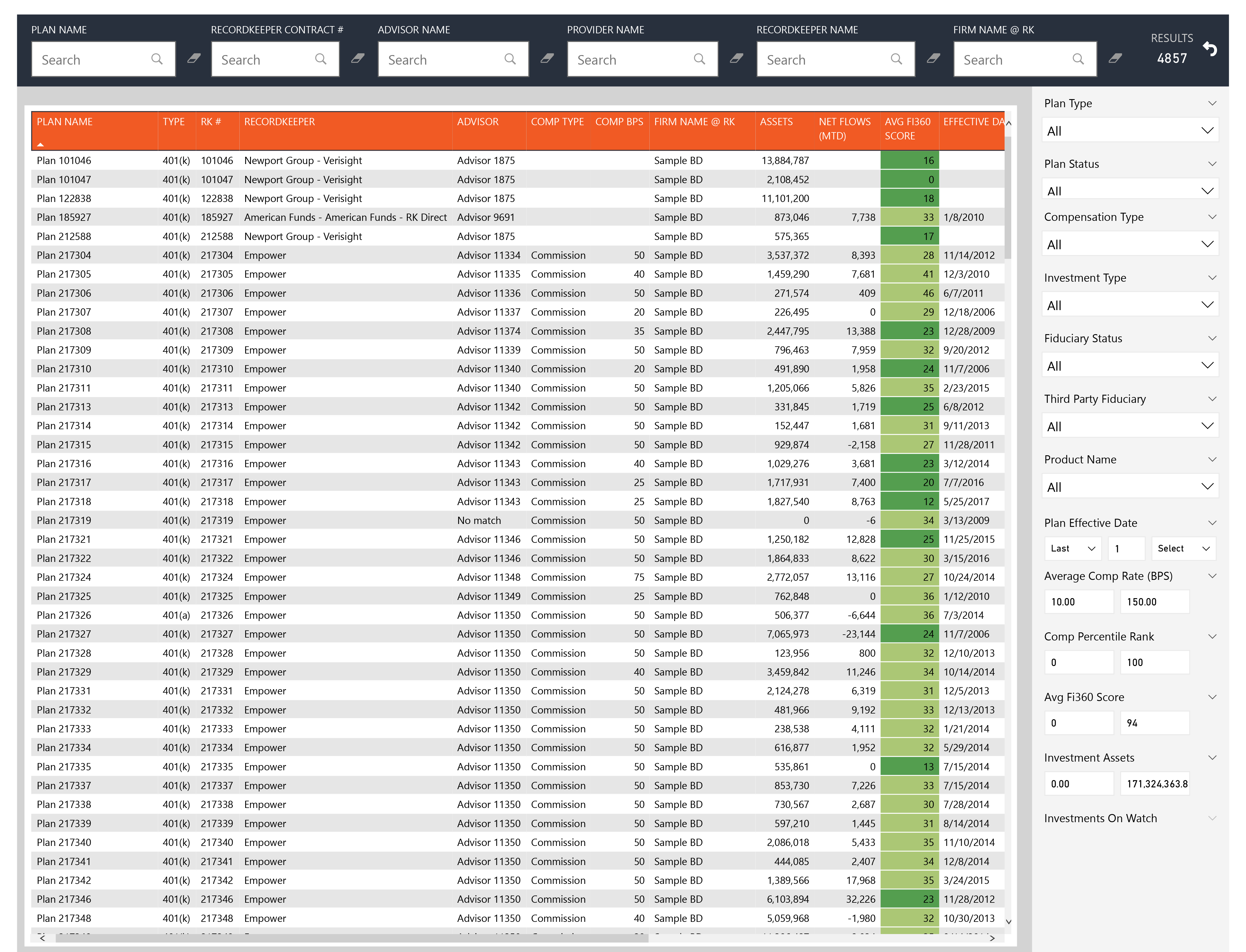 Let's get started!
Fill out the form below and a member of the Fi360 team will be in touch.