Retirement Income Consortium
Empowering the adoption of guaranteed income options within retirement plans.
To help accelerate the adoption of guaranteed income solutions in retirement plans, Broadridge has launched the Retirement Income Consortium. The initiative brings together comprehensive expertise in an effort to help make retirement security a reality for all Americans.
As part of its mission, the Retirement Income Consortium has set out to educate the industry on the various components and drivers of in-plan retirement income. Register for an upcoming event to learn more. Or, explore these resources:
Language Matters: An Advisor's Approach to Retirement Income
Learn from 2022 Retirement Plan Advisor of the Year George Fraser to discuss how he approaches the participant education and communication strategy to achieve the best outcomes.
Prudent Practices for Retirement Income Solutions
Read this detailed guide to learn how you can prudently evaluate, select, and oversee retirement income solutions in qualified defined contribution plans.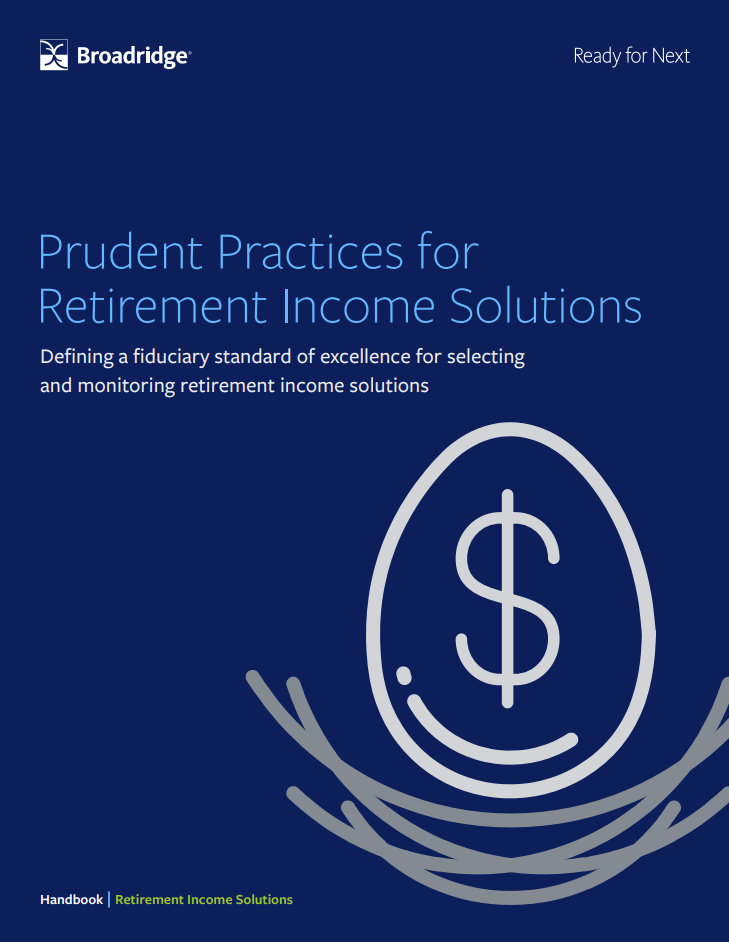 In-Plan Retirement Income: Why Now?
Click here to gain an overview of retirement income as a concept. Presenters explore the forces driving retirement income and why now is the time when it hasn't been successful historically.

The Retirement Income Consortium:
AllianceBernstein
Allianz Life
BlackRock
Brighthouse Financial®
Broadridge Fi360 Solutions
Cannex
Endeavor Retirement

Fiduciary Insights
Income America™
NAPA
Nationwide
Principal Financial Group®
Prudential Financial
TIAA-Nuveen