care for every investor, made simple.
Fi360 empowers financial intermediaries to use the Prudent Practices® to profitably gather, grow and protect investors' assets with a fiduciary standard of care. Our training, technology and analytics make implementing a prudent process for all clients easier at every step.
Learn More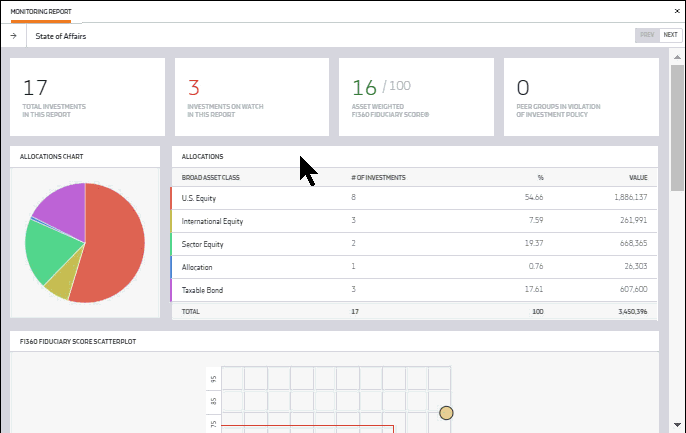 Fiduciary Focus Toolkit™
Powerful and easy.
We think that's a winning combination for any business. And our Toolkit users agree. The Fi360 Toolkit™ is a web-based software solution that provides the analytical, management and reporting features investment professionals need to administer and document a prudent investment process.
Learn more

AIF® Designation
Go ahead, be a showoff.
Financial professionals who earn our Accredited Investment Fiduciary® (AIF®) Designation are part of an elite professional community of fiduciary specialists who have earned credibility and distinction in the marketplace. The mark is a symbol to investors that the holder has committed to putting their best interests first.
Learn more