Reduce Enterprise

Liability

Home offices and OSJ's are challenged with controlling and monitoring advisors in the field without a consistent and prudent investment process. Through the Fiduciary Focus Toolkit, Fi360 empowers firms to enact guardrails and monitor advisor activity against prudent investment practices, so they can feel more confident in allowing a larger number of advisors to act as fiduciaries.
Efficiently oversee advisor activity
Filter all of the advisors in your firm to identify those with the most alerts for investments on watch, past due monitoring reports or incomplete IPS reviews. View an advisor's book of business and investigate any of their alerts.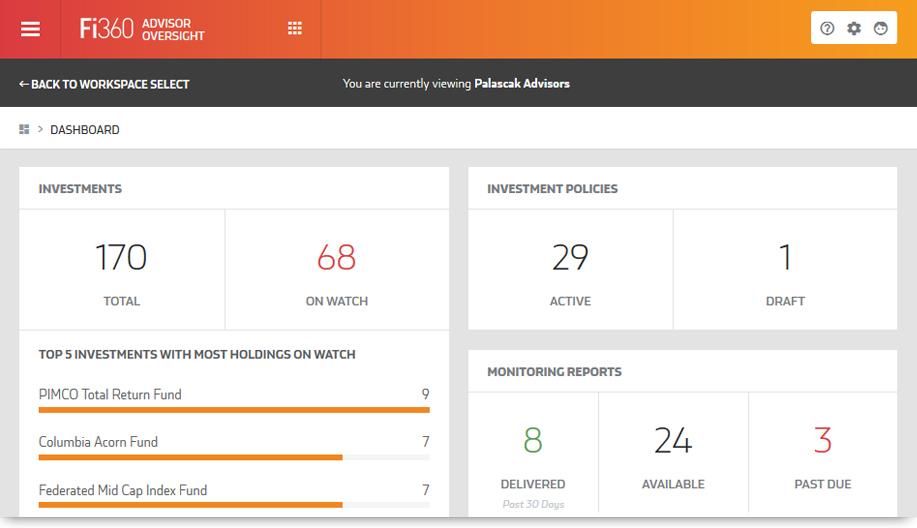 Minimize liability and increase advisor consistency by defining pre-approved IPS templates
Start with best practice IPS templates developed by the experts at Fi360 and customize them as needed to align with your firm's business models and compliance needs. Share your approved templates with your advisors to ensure a consistent IPS document and delivery process with no manual editing required.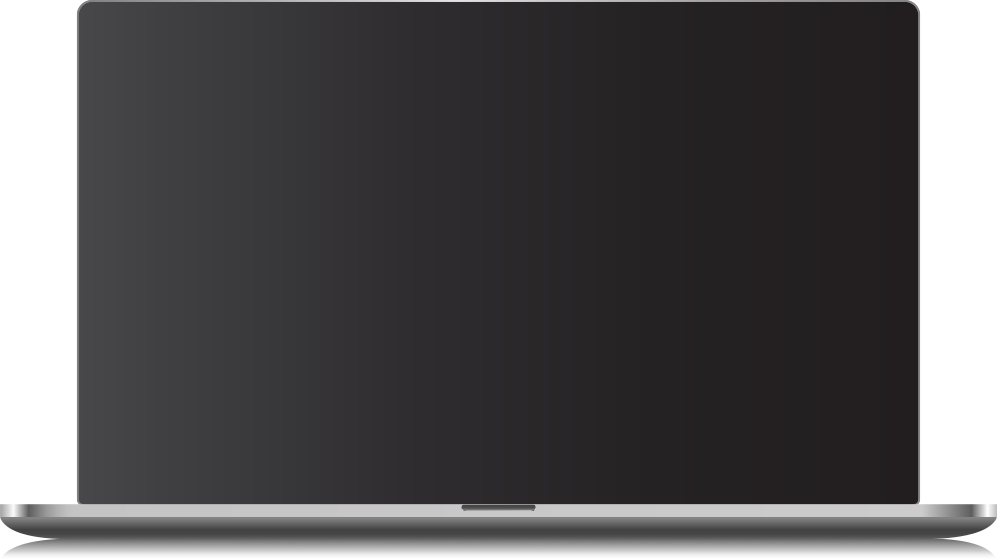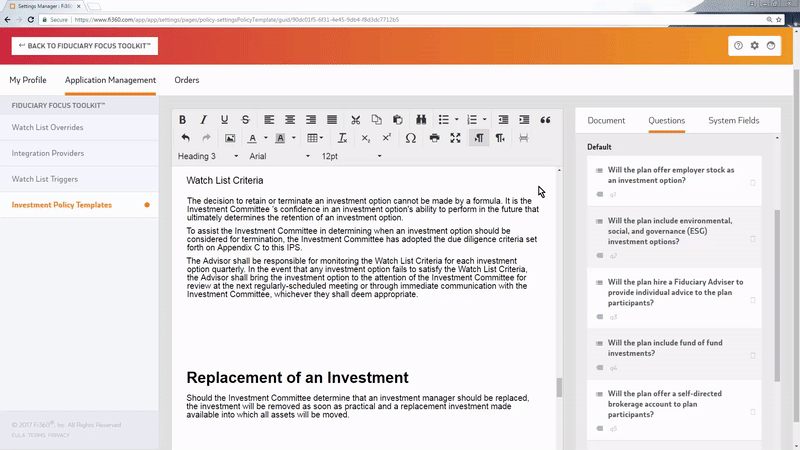 Simplify your advisor's due diligence process while ensuring consistency with your firm's guidelines
Adopt the Fi360 Fiduciary Score® as a transparent and objective investment rating system for due diligence or custom build your own approved due diligence criteria. Share your approved criteria with your advisors for a seamless and efficient watch list process that is integrated within their clients' investment policy statements and monitoring reports.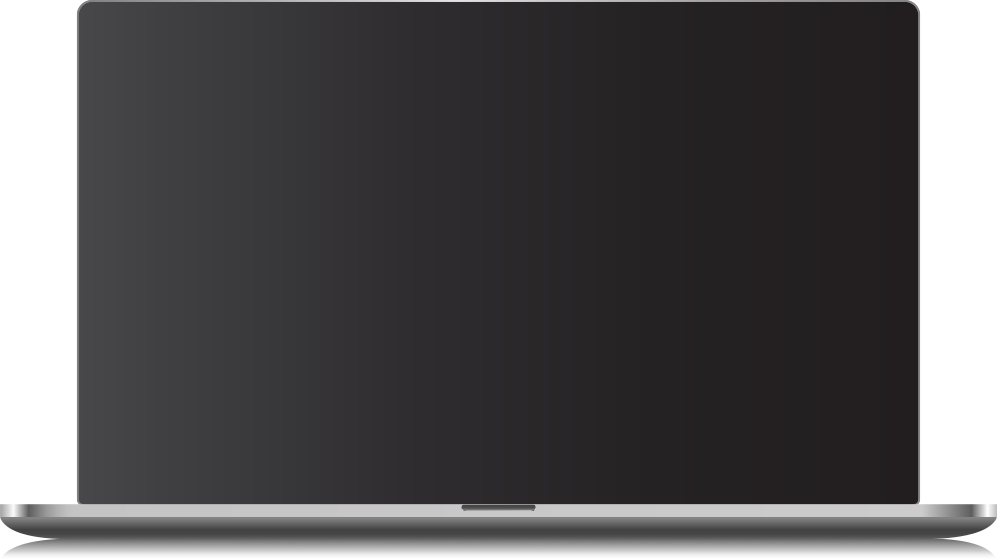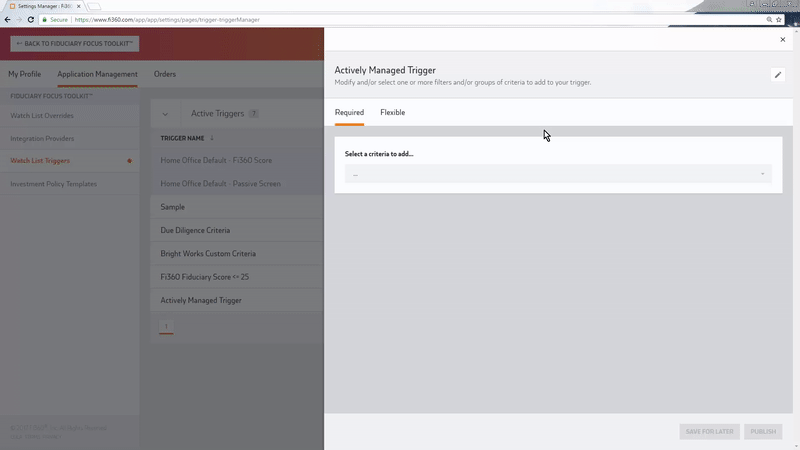 Configure the data points and thresholds that you want to share with your advisors.
Integrate proprietary or third-party client data feeds to automate your advisors' data entry
Use any of our integration partners for both retirement plans and individual clients.
Provide your own client data feed from any internal system
Our team is available to establish new third-party feeds from recordkeepers, custodians or other software products on your behalf.
Select one or both of our supported distribution models based on your firm's needs
Advisor Direct
Each advisor gets direct access to the Fiduciary Focus Toolkit enabling them to profitably grow their books without having to hire additional staff.
Service Desk
Home office users get direct access to the Fiduciary Focus Toolkit to monitor, support and produce reports on behalf of advisors (who do not have direct access themselves).
Regardless of your distribution model, we help you efficiently oversee your advisors' adherence to prudent investment practices.