Maximize your team's efficiency with a consistent IPS creation and review process
Annual IPS reviews are built into the system, ensuring each client's IPS is reviewed and documented on an ongoing basis. Based upon your configured Investment Policy Statement templates, any member of your team can generate client-ready, compliance-approved IPSs without any manual editing or review.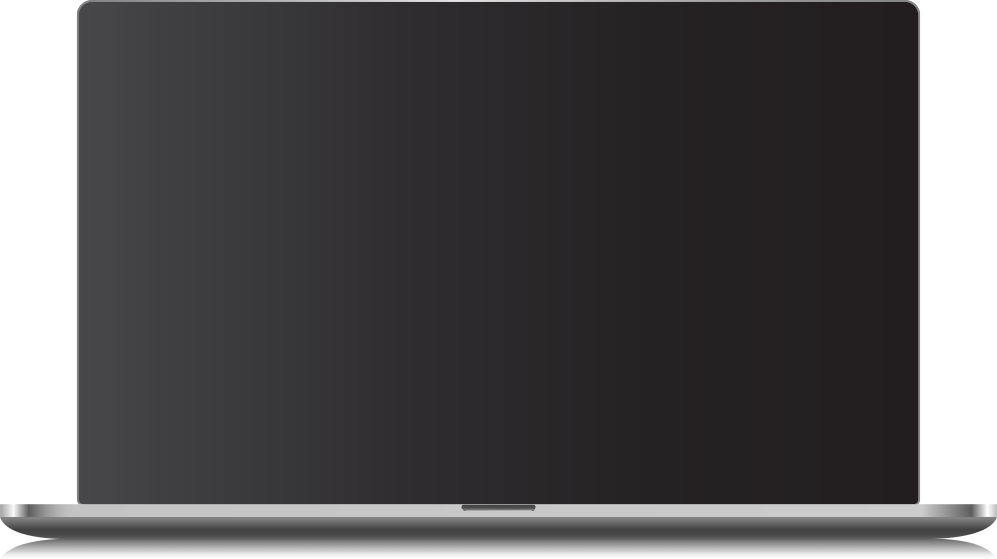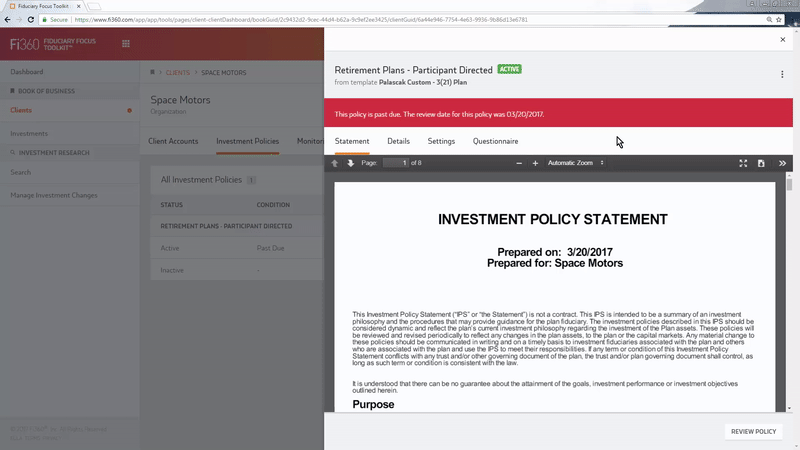 Minimize liability and save whole workdays with an automated investment watch list process
Within each client's IPS, you can include quantitative due diligence criteria that link to your client monitoring reports, ensuring consistency and therefore reducing liability. At the end of each quarter, this process is automatically executed for every client in your book of business. Here's how it works:
View the investments on watch across your book of business.
Drill into an investment to view the clients who hold it.
Review the results of the due diligence process that is assigned for each to make your decisions.
Document your investment research and develop client-ready commentary for quarterly reviews.
Additional features include:
Ability to assign different due diligence criteria to different investment types, such as active or passive
Historical record of due diligence results saved over time, even if you change a client's criteria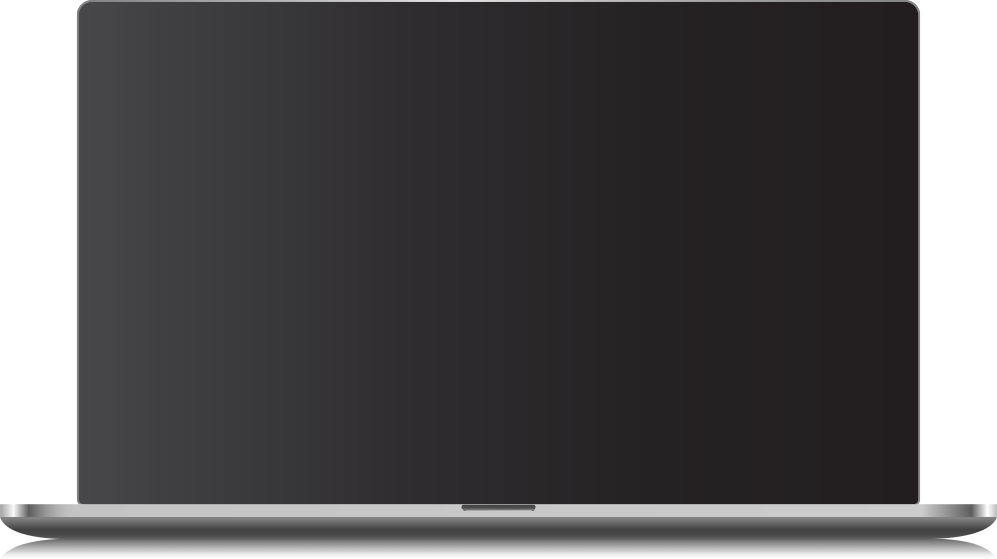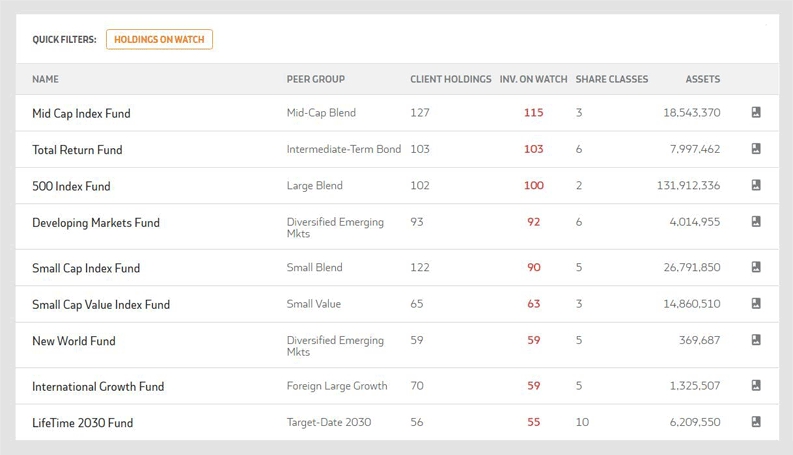 Minimize the time to manage investment changes across your client base
Investment changes can be applied to a single client or multiple clients at once. The research process is tracked from initial screen, to short list, to final recommendation, or to final decision based on your discretion level. You can easily monitor all investment changes to ensure timely and accurate completion. Investment changes can be presented as part of client monitoring reports, while the details of your research are documented in the software if you ever need to prove the process that you followed.
Centrally store and track investment changes in progress
Streamline investment research and screening
Rely on the Fi360 Fiduciary Score® or your custom set of search filters to quickly reduce the amount of investments down to a manageable short list for further review. You can search across multiple universes including mutual funds, ETFs, CITs, group retirement plan annuities, separate accounts and variable annuities. Produce and review detailed investment factsheets, dynamically compare investments, and save your search criteria for an easily repeatable process.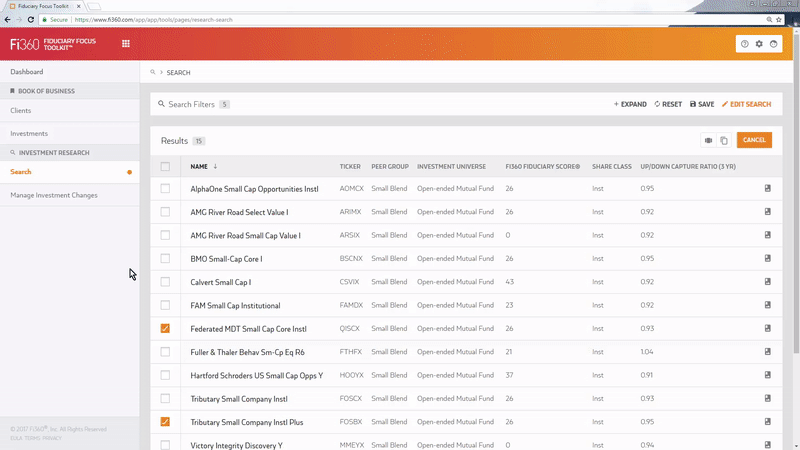 Dynamic investment comparison