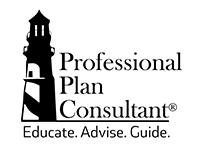 BUILD YOUR RETIREMENT PLAN BUSINESS
The Professional Plan Consultant® (PPC®) Designation Training course teaches advisors a framework for managing a successful and compliant 401(k) plan. Students who successfully complete the training and exam are eligible to apply for the PPC® Designation, demonstrating to clients and prospects their knowledge of ERISA requirements for employer-sponsored retirement plans and ability to carry out plan services. The course is appropriate both for advisors who are looking to build their retirement plan advisory business, as well as established retirement advisors seeking to streamline their practices.
COURSE OVERVIEW
The PPC course curriculum includes the following sessions:
The evolving role of the retirement plan advisor
Defining plan success
Fiduciary roles and responsibilities
Investment selection and monitoring
Service provider due diligence
Participant communications
Plan administration issues
Implementing a prudent decision-making process
COURSE FORMATS
PPC® Designation Training is available in both a self-paced online format and in a classroom setting.
Self-Paced Online
The online format of PPC® Designation Training allows for participants to complete the training on-demand and at your own pace. It is available for 90 days from date of purchase. At the conclusion of the training, participants will have the opportunity to sit for the PPC Examination (proctor required).
For information on Training and Examination policies, please click here.
Price: $599
Classroom
If your organization is interested in hosting an on-site PPC training event, please contact us by clicking here or calling (866) 390-5080.
EXAMINATION DETAILS
Successful completion of the PPC® Examination is one of the requirements for attaining the PPC® Designation. The examination must be completed under the supervision of an approved proctor. The requirement for a proctor helps to ensure the integrity of the examination process as one of the rigorous requirements for attaining the PPC® Designation.
You are responsible for choosing a proctor, getting approval of said proctor, and arranging a location with an internet-connected computer where your proctor can supervise you during the exam.
For more information on choosing an acceptable proctor, please click here.
Once the proctor has been approved, your proctor will receive an email describing the instructions for administering the examination.
ADDITIONAL INFORMATION
TRAINING REFUND/CANCELLATION POLICY
Training Refund/Cancellation Policy