Fi360's team of highly-qualified and experienced instructors and subject matter experts lead our training programs and lend their expertise to the development of our professional development products.
Instructors & Subject Matter Experts: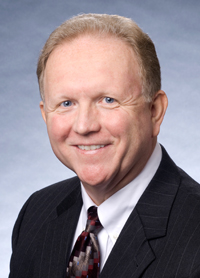 Blaine F. Aikin, AIFA®, CFA®, CFP®, is the Executive Chairman of Fi360 and a recognized thought-leader in the field of financial advice and fiduciary responsibility. At the helm of Fi360 for over 7 years, he has directed the rise to prominence of the company's professional development capabilities, investment management platform for advisors, and business research and practice management services that help advisors and financial institutions to gather, grow, and protect investor assets. His rich experience includes having been a financial planning practitioner, Chief Investment Officer, and corporate executive responsible for the design, delivery, and management of investment products.
Mr. Aikin is a well-known speaker and author of numerous articles on the subjects of fiduciary responsibility and investment management. He is the author of the monthly Fiduciary Corner column in InvestmentNews magazine. He has been named to Investment Advisor magazine's IA25 list of the most influential people in the investment advisory community and one of the ten most influential individuals in the 401(k) industry by RIABiz. He is currently serving as a member of the Board of Directors for the CFP Board of Standards.
Mr. Aikin received a Bachelor Degree in Economics and Political Science from Allegheny College and his Master of Public Management and Policy degree from the Heinz School of Carnegie-Mellon University. Upon graduation from CMU, he was selected for the prestigious Presidential Management Intern Program. He is a Certified Financial Planner® (CFP®) professional, Chartered Financial Analyst® (CFA®) charterholder, and Accredited Investment Fiduciary Analyst® (AIFA®) designee.
An avid outdoorsman, Mr. Aikin serves on the Steering Committees of the Pennsylvania Forest Stewards program and the Pennsylvania Center for Private Forests.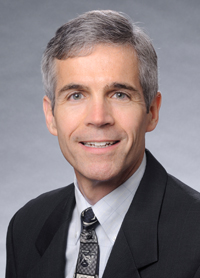 J. Richard Lynch, AIFA®, is Director of Fi360. He has more than twenty-five years of extensive project management experience with the Government and private sector.
As one of the main instructors for Fi360 Training, he is instrumental in providing investment education and training programs that award the Accredited Investment Fiduciary (AIF) and Accredited Investment Fiduciary Analyst (AIFA) professional designations. He also provides oversight to Fi360 Tools.
Rich assisted with the development of the industry's fiduciary handbook series, Prudent Practices for Investment Fiduciaries.
Rich graduated from the United States Coast Guard Academy with high honors in Economics-Management, where he received the Superintendent's Award for leadership at graduation. During his twenty-year Coast Guard career, he served aboard three ships as Operations Officer, Executive Officer and Commanding Officer respectively. In addition, he held various senior-level financial management positions, including an assignment to the National Pollution Funds Center, a newly established Coast Guard unit responsible for managing the $1 billion Oil Spill Liability Trust Fund. Rich received his MBA degree (Magna Cum Laude) with an emphasis in Operations Research from George Washington University.
Duane E. Lee, II, CCTS, CTFA, CTA, CTOS, CFS, CRSP, CRP, CRIA, CFKA, CSOP, CRPS, CFI, CFSA, CFIRS, CRPC, CISP, CFSA, NTE, CRA, CRC, Executive Vice President, Cannon Financial Institute, Inc., Athens, Georgia.
Duane is Executive Vice President, Cannon Financial Institute, Inc., Athens, Georgia. He has a B.S., Finance, Investments and Banking, University of Illinois; A.S., Real Estate, Triton College; and M.B.A., Investment Analysis and Portfolio Management, DePaul University. He has also received his Basic and Standard Certificates in Trust Banking from the American Institute of Banking, and is a graduate of the National Trust School at Northwestern University.
Prior to joining Cannon, Duane was employed by M&T Bank in Buffalo, New York as Administrative Vice President. His responsibilities included senior management of Personal Trust, Institutional Custody, Employee Benefits, Corporate Trust, Mutual Fund Administration and Sales, as well as, Operations. Prior to joining M&T Bank, he was employed by the United Bank of Illinois as Senior Vice President and head of the Trust and Investment Division performing Trust services throughout all seven member banks of the Holding Company. Prior to joining United Bank, he was employed by the Office of the Comptroller of the Currency as a National Trust Examiner. Member of the American Management Association, Stock Transfer Association, American Society of Corporate Secretaries, International Association of Financial Planners, the American Association of Individual Investors, The National Association of Investment Clubs, National Speakers Association, and the International Foundation of Employee Benefit Plans. He has written articles appearing in Trust & Estates Magazine, Bank Administration Magazine and Risk Management Magazine. Duane is also a licensed Commercial Pilot and a Flight Instructor.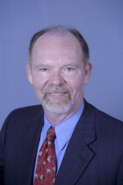 Keith Loveland, JD, AIFA®, CIDA®, Since 1979, has been active in the financial services and securities industry as an attorney, author, teacher, expert witness, chairman of the investment committee for a mutual fund complex, chief operating officer of a securities broker-dealer, chief compliance officer for several broker-dealers and investment advisors and member of several boards of directors.
This eclectic background has helped him serve a diverse range of clients, from banks, broker-dealers, investment advisors and insurance companies, to closely held businesses and individual executives.
Mr. Loveland has a BA in Pre-Law & Philosophy from the University of Minnesota, Duluth, and a Juris Doctor from William Mitchell College of Law. He was admitted to law practice in Minnesota, and is also admitted to Federal District Court and Court of Appeals practice. As part of continuing education, he has studied at Harvard University Law School, receiving a Certificate in Securities Regulation, and was awarded the Accredited Investment Fiduciary Analyst® designation in 2001 from Fiduciary360, in association with the Katz Graduate School, University of Pittsburgh. He is a Certified Investments & Derivatives Auditor. He has also passed the series 3, 4, 5, 7, 8, 15, 24, 27, 53, 63, 65 and 66 securities license exams.
Keith was also elected to be a Director of the Financial Planning Association for 2011 – 2013. He is also a voting member of the US Technical Advisory Group for ISO 22222 International Standard for Personal Financial Planning.
He is listed in Who's Who in Finance & Industry and Who's Who in American Law.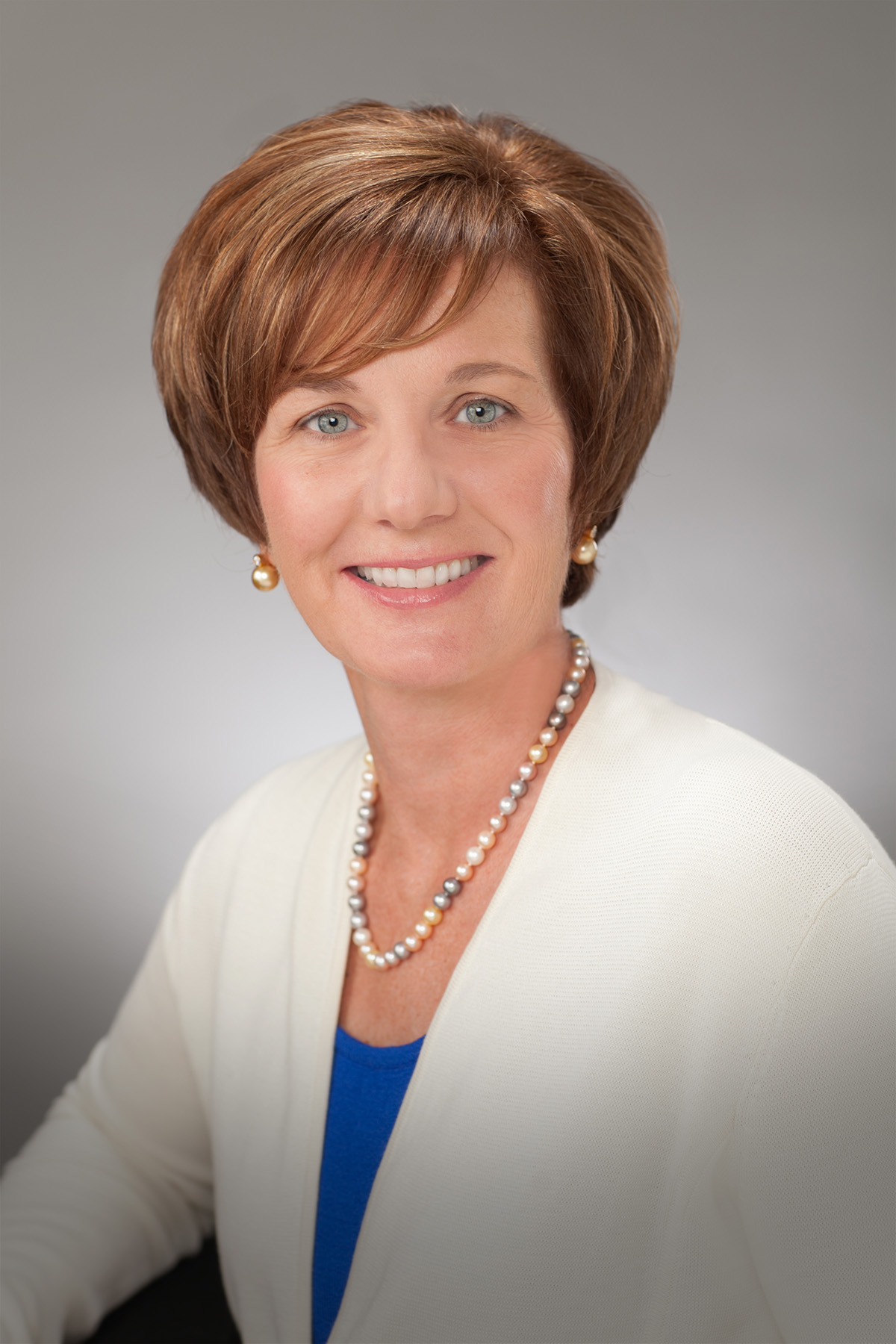 Mary Kathryn Campion, Ph.D., CFA, AIFA® President of Champion Capital Research, Dr. Campion has over seventeen years of experience in the investment industry as a consultant, portfolio strategist and financial economist.
Mary Kathryn is President of Champion Capital Research. Dr. Campion has over seventeen years of experience in the investment industry as a consultant, portfolio strategist and financial economist. She is widely considered an expert in creating and implementing fixed income and equity asset allocation strategies. Her professional experience includes advising foundations, pension funds, and insurance companies regarding fiduciary responsibility, governance, manager selection, and global portfolio construction. Ms. Campion continues to manage a proprietary set of global fund models with specified risk and return characteristics as well as tactical emerging market satellite portfolios. Her firm develops forward-looking first, second and third moments for expected returns and volatilities for use in portfolio optimization analyses. Currently these estimates influence tactical and strategic asset allocation decisions made by Champion on behalf its institutional clientele.
Campion is published in academic and professional journals including Bank Asset/Liability Management, The North America Journal of Economics and Finance and The World Economy: The America's. She is a Chartered Financial Analyst (CFA), an Accredited Investment Fiduciary Analyst (AIFA®) and maintains Series 7 and 63 NASD security licenses. Mary Kathryn holds a B.A. from Rice University and an M.A. and Ph.D. in Economics from the University of Houston.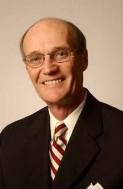 Lawrence T. Divers, CWS, AIFA, AFIM, CRSP, CISP, CRC, CRA, CSOP Executive Vice President, Director of Retirement Plan Services, and Instructor for Cannon Financial Institute. He joined Cannon full time in 1997 after serving eleven years as an adjunct Instructor.
As one of the main instructors at Cannon, Larry teaches Investments from a fiduciary approach in the personal trust, wealth management, private banking, and retirement and risk management curriculums.
Prior to joining Cannon, Larry was employed for 14 years by Wells Fargo/First Interstate Bank in Seattle, Washington as Vice President, Trust Officer, and Regional Manager. His responsibilities included sales and implementation of Investment Management, Trustee, Custody and Administrative services for all types and sizes of employee benefit plans, foundations and endowments, and high net wealth individuals. Prior to joining Wells Fargo/First Interstate bank, he spent two years as an assistant Vice President and Manager of IRA/Keogk Department of Citizens Federal Saving in Seattle, Washington, and prior to that, 6 years as an Assistant Professor and Black Hawk College in Illinois.
Divers has published articles in academic and professional magazines such as Trust and Estates and others. He is a certified Wealth Strategist (CWS), and Accredited Investment Fiduciary Analyst (AIFA), Accredited Fiduciary Investment Manager (AFIM), Certified Retirement Services professional (CRSP), Certified IRA Services Professional (CISP), Certified Retirement Counselor (CRC), Certified Retirement Administrator (CRA), and Certified Security Operations Professional (CSOP). Larry holds two B.A. degrees from St Martin's University and a Masters of Science from Illinois State University.
Ross Fowler, AIF®, Graduated from Auckland University having studied Urban Valuation. This was followed by completion of post graduate studies at Lincoln College in Rural Valuation and Farm Management.
Following graduation he spent several years in valuation practice, focussing on CBD, industrial and commercial property, before moving into property into property development and investment advisory work with corporate clients.
As founding shareholder of Strategic Asset Management Limited, Ross has assisted professionals, trustees, and investment advisers to keep pace with new standards and gain access to advanced tools. He has also provided practical assistance, thus enabling them to discharge their responsibilities and bring genuine value to their clients and beneficiaries. He has a particular interest in developing educational programmes on these issues and is a regular presenter to professional firms and trustees.
In conjunction with the Center for Fiduciary Studies (Pittsburgh, USA) he is now Managing Director of Fi360 (Australasia) Limited, with responsibility for the practical implementation of services in New Zealand and Australia.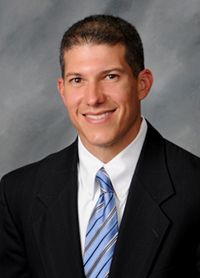 Mario C. Giganti, CPA, CFP®, AIFA® is the President and Chief Investment Officer of Cornerstone Capital Advisors. Cornerstone was founded in 1984 and has over 400 families and 65 retirement plans as clients. Combined, these clients have entrusted Cornerstone with over $550 million in assets under advisement. The company has 17 full time employees and 8 advisory teams that act as independent fiduciary advisors.
Personally, Mario has over 21 years of practical financial services experience as a CPA, Investment Advisor and Certified Financial Planner. Together with his team, they act as the personal CFO helping affluent clients address their five biggest concerns: preserving their wealth, mitigating taxes, taking care of their heirs, ensuring their assets are not unjustly taken and charitable giving. Mario also leads the advisory team that provides consulting and fiduciary advice to retirement plan clients and their participants.
Mario is an expert in investment procedural prudence and a leading fiduciary analyst for the Centre for Fiduciary Excellence. He has been an adjunct faculty member with Fi360 in Pittsburgh for the last 13 years, teaching and training advisors on the Prudent Practices and Assessment Procedures. He is a contributing editor to Fi360's Prudent Practices Handbooks and writes articles for various publications on practice management and fiduciary best practices.
Cornerstone obtained its "CEFEX Certification" in 2010, and annually has an independent fiduciary analyst assigned by CEFEX review its investment process and practices it engages in with its retirement plan clients.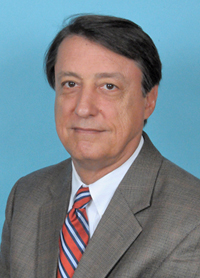 Duane Thompson, AIFA®, President of Potomac Strategies LLC, a legislative and media relations consulting firm in the Washington, D.C. area, and Senior Policy Analyst at Fi360. Previously he was managing director of the Financial Planning Association's Washington office.
Duane has 20 years of experience lobbying on business issues in both Washington and more than two dozen state capitals around the country. As FPA's chief lobbyist, Duane was responsible for developing and managing a combined lobbying, public relations and litigation campaign that successfully challenged the SEC's controversial "Merrill Lynch" rule. The rule created a loophole in securities regulation that Wall Street exploited for seven years by allowing stockbrokers to compete on an unlevel playing field with financial planners in providing fee-based advisory services. A federal appeals court agreed with FPA and overturned the rule in 2007, requiring investment banks to transfer some $300 billion in 1 million brokerage accounts to the fiduciary protections of adviser regulation.
Before joining FPA, Duane worked for the International Franchise Association, primarily on state legislative issues. Previous to that he worked on congressional staff as a press secretary and in the Reagan White House press office.
Duane holds the Accredited Investment Fiduciary Analyst® designation, a Master's in journalism from the University of Missouri, and a BA in history and studio art from Principia College in Illinois. He resides in Kensington, Maryland, with his two children.