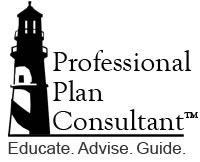 BUILD A SUCCESSFUL RETIREMENT PRACTICE
Retirement plan sponsors need service provider professionals to help them navigate the legal and regulatory landscape, implement an efficient process for plan administration, and to help plan participants and beneficiaries achieve their retirement goals. The PPC® Designation demonstrates to your clients and prospects that you have the knowledge and ability to provide these services at the highest level.
BENEFITS OF THE PPC® DESIGNATION
In addition to the knowledge and business opportunities the PPC designation represents, all active designees are entitled to the following services and benefits:
A designation certificate to demonstrate your specialized training
Right to use the PPC trademarks
Listing on the public designee search on fi360.com
Promotional materials to help you market your services
A library of documents and templates to serve both educational and practical purposes
QUALIFICATIONS
There are four requirements for attaining the PPC® designation:
Enroll in and complete the PPC Training
Pass the PPC Examination
Meet the experience requirement
Submit the application and dues
Included in the application are sections to attest to both the Code of Ethics and Conduct Standards. The Code of Ethics consists of the tenets of ethical conduct expected of all credential holders, while the Conducts Standards pertain to any past criminal and civil litigation, regulatory events, and personal and professional conduct.
View our help desk for more information on initial and ongoing requirements.
CONTINUING EDUCATION REQUIREMENT
PPC® designees must accrue a minimum of six hours of continuing education annually. The CE requirement is effective immediately upon attainment of the PPC® designation, and CE hours may be accrued from a variety of sources. All CE is subject to audit by, and final approval from, Fi360.
For more information on the CE requirement, click here.
DESIGNEE SEARCH
Find the professionals who have already earned the PPC® designation. Search