Thanks to everyone who attended the 2016 Fi360 Conference in San Diego! The below speakers appeared at the 2016 Fi360 Conference. If you have any questions, please email conference@fi360.com.
Keynote Speakers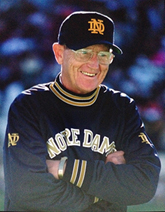 Lou Holtz
Lou Holtz has established himself as one of the most successful college football coaches of all time.
Born Louis Leo Holtz on January 6, 1937, Holtz grew up in East Liverpool, Ohio, just up the Ohio River from his Follansbee, West Virginia, and birthplace. He graduated from East Liverpool High School, earned a Bachelor of Science degree in history from Kent State in 1959 and a master's degree from Iowa in arts and education in 1961. He played linebacker at Kent State for two seasons before an injury ended his career. He has received 14 honorary doctorate degrees.
Coach
Holtz is the only coach in the history of college football to: 1) Take 6 different teams to a bowl game. 2) Win 5 bowl games with different teams. 3) To have 4 different college teams ranked in the final Top 20 poll.
Despite never inheriting a winning team, he compiled a 243-127-7 career record that ranked him third in victories among active coaches and eighth in winning percentage. His 12 career postseason bowl victories ranked him fifth on the all-time list. Holtz was recently selected for the College Football Hall of Fame, class of 2008, which places him in an elite group of just over 800 individuals in the history of football who have earned this distinction. Approximate 1 in 5,000 people who played college football or coached it make it into the Hall of Fame.
The Follansbee, West Virginia, native became the 27th head coach of Notre Dame following two seasons at Minnesota (1984 to 85), seven at Arkansas (1977 to 83), four at North Carolina State (1972 to 75) and three at William & Mary (1969 to 71). He spent the 1976 season as head coach of the New York Jets of the National Football League. Twenty-one of the 26 collegiate teams under his direction have earned post-season bowl invitations - and 14 have finished in the final AP top 20, eight in the top 10 (not including the 1995 finish in that category).
Holtz's head-coaching career began in 1969 at William & Mary at age 32. His second team in 1970 won the Southern Conference title and advanced to play 15-ranked Toledo in the Tangerine Bowl in the only postseason appearance in the history of the school. Holtz's stab at professional football - between his tenures at North Carolina State and Arkansas produced a 3-10 record. He resigned the week of the Jets' final regular season game.
Before becoming head coach at William & Mary in 1969, Holtz served as an assistant coach at Iowa (freshmen, 1960), William & Mary (offensive backs, 1961 to 63), Connecticut (defensive backs, 1964 to 65), South Carolina (defensive backs, 1966 to 67) and Ohio State (defensive backs, 1968). The Buckeyes won the national championship in 1968 in his one season on the Ohio State staff. He worked under such respected coaches as Forest Evashevski at Iowa, Rick Foranzo at Connecticut, Paul Dietzel at South Carolina and Woody Hayes at Ohio State.

When Holtz took over as Notre Dame's 27th head football coach back in November of 1985, he brought with him a well-proven reputation as a fixer of football programs following a series of spectacular repair jobs at William & Mary, North Carolina State, Arkansas and Minnesota.
Notre Dame
Twenty-six seasons as a collegiate head coach earned Holtz a sterling reputation for turning pretenders into contenders - for taking football programs and elevating them a level or two on their way to the top 20. But nowhere has he done this as impressively than at Notre Dame.
He enhanced that track record quickly, needing only two years to put the Fighting Irish back into a major post-season bowl game for the first time in seven seasons. Holtz proved he could take the Irish back to the ranks of college football's elite and keep them there on a consistent basis.
He also has developed a well-earned reputation as an expert when it comes to knocking off highly ranked opponents. That ability has been particularly well displayed in bowl games, with his team recording wins on January 1 in five of the last seven seasons against teams with a combined record of 74-4-1, all of them ranked seventh or higher in the Associated Press poll.
In his 11 seasons at Notre Dame, Holtz chalked up more victories than the number accumulated by Parseghian, Rockne or Leahy in their first 11 years on the job. Including the consensus national championship in 1988, a record 23-game winning streak that ranks as the longest in Notre Dame history. An overall 100-30-2 mark during those eleven years - his accomplishments nonetheless have positioned him alongside those Fighting Irish coaching legends. When the Fighting Irish met Florida in the 1996 Orange Bowl, it was the ninth straight year Holtz had taken Notre Dame to the traditional January post-season bowls (Cotton Bowl following 1987, 1992 and 1993 campaigns, Fiesta in 1988 and 1994, Orange in 1989, 1990 and 1995, Sugar in 1991). This is something that no other coach in the country has matched. Holtz is the 2008 recipient of the Notre Dame Monogram Club's highest honor, the Moose Krause Distinguished Service Award.
After his departure from Notre Dame following the 1996 season, he joined CBS Sports' College Football Today for two seasons as a sports analyst and worked with United States Filter (a global provider of water treatment) as a customer relations spokesman. From there he went on to be head coach at the University of South Carolina for six seasons from 1999-2004 where he led the Gamecocks to back-to-back January 1 bowl games for the first time in the history of the school and defeated Ohio State in consecutive bowl appearances.
ESPN Sports Analyst
Holtz served as a college football studio analyst on ESPN from 2004-2015. He appeared on ESPNEWS', ESPN College GameDay programs, SportsCenter as well as an on-site analyst for college football games.
Speaker
For many years Lou Holtz has been considered among the greatest speaking legends in America today. He speaks on overcoming seemingly impossible challenges by setting your own goals and working to achieve them.
He has built a reputation as a motivator, a demanding disciplinarian, and someone who relishes challenges and hard work.
Author
Holtz has authored three New York Times best-selling books The Fighting Spirit that chronicled Notre Dame's 1988 championship season and Winning Everyday: A Game Plan For Success (August 1998), which has been published in several languages. His latest book which was released August 15, 2006 is Wins, Losses and Lessons, an autobiography of his life and the lessons he has learned, and is also a best seller.
Additionally, he has produced three highly acclaimed motivational videos: Do Right, Do Right II, and If Enough People Care. The Lou Holtz Hall of Fame opened in East Liverpool, Ohio in July 1998. And he recently released his latest video, Do Right 20 Years Later.
The Walter Camp Football Foundation, an award that is presented annually to an individual who has attained a measure of success and been a leader in his chosen profession, named Lou Holtz 1998's Man of the Year. This is the second time Coach Holtz has been saluted by the organization named for the legendary Father of American Football. In 1977, while in Arkansas, he was named Coach of the Year.
Married to Beth Barcus of East Liverpool on July 22, 1961, Holtz and his wife are the parents of four children and currently reside in Orlando, Florida.
---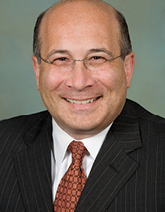 Ron Insana
Ron Insana is a contributor to CNBC and MSNBC, where he discusses the most pressing economic and market issues of the day. He also delivers The Market Scoreboard Report to radio stations around the country. He has written for Money magazine and USA Today and has hosted two nationally syndicated radio programs.
In addition to his work as a business journalist, Insana was the CEO of Insana Capital Partners, from 2006-2008, which, at its peak, managed the $125 million Insana Capital Partners "Legends Fund."
For nearly three decades, Insana has been a highly respected business journalist and money manager, who began his career at the Financial News Network in 1984 and joined CNBC when FNN and CNBC merged in 1991.
Insana is well-known for his high-profile interviews, which included Presidents Clinton and Bush; billionaire investors Warren Buffett, George Soros and Julian Robertson, among others: captains of industry from Bill Gates to Jack Welch and to the late Steve Jobs, top economists, analysts and global heads of state, from Former Soviet leader, Mikhail Gorbachev, to Jordan's current Queen, Rania.
Insana was named one of the "Top 100 Business News Journalists of the 20th Century" and was nominated for a news and documentary Emmy for his role in NBC's coverage of 9/11.
Ron is the editor of "Insana's Market Intelligence," a subscription-based newsletter. He has authored four books on Wall Street and is a highly regarded lecturer on domestic and global economics, financial markets and economic policy issues.
---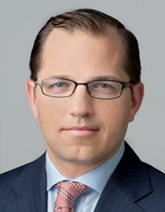 John L. Bowman, CFA
John Bowman provides leadership and strategy to CFA Institute's largest region – the Americas – including Canada, the US, the Caribbean, and Latin America. He serves as the face and voice of the region with the media, regulators and employers to advocate for high standards of practice, market integrity and professionalism.
Bowman joined CFA Institute in 2004 after holding several industry positions. He served as a portfolio manager at Mellon Growth Advisors (MGA), where he was responsible for portfolio construction and stock selection for the MGA International Growth and MGA Global Growth strategies. Bowman also served as a portfolio manager for the International Growth Opportunities Strategy at State Street Global Advisors (SSgA) in its Global Fundamental Strategies Group. Before moving into portfolio management at SSgA, he was an equity analyst focused on domestic and international strategies.
At CFA Institute, he has held roles of increasing responsibility. He has served as Director, Business Development; Vice President, New Product Development; and Head, Educational Products. In 2010, Bowman accepted a special assignment as Head, Claritas® Investment Certificate, and led the effort to develop the Certificate, which was launched in May 2013. In these roles, he was responsible for product strategy, innovation, and product solutions.
He then served as Co-Lead, Education providing global program leadership for the CFA Program, the Certificate in Investment Performance Measurement (CIPM), and the Claritas Program. He oversaw regulator and program recognition, university relations, scholarship programs, and regional education initiatives.
Bowman earned a BS in Business Administration from Mary Washington College and is a CFA charterholder.
Thursday, April 7, 2016
---
General Sessions
---
The Final DOL Fiduciary Rule
Speaker: Blaine Aikin, Fred Reish, and Duane Thompson
View Now »
INSIGHTS 2016 Conference Opening Remarks
Speaker: Richard Lynch, Blaine Aikin, and Bill Mueller
View Now »
---
INSIGHTS XCHANGE SESSIONS
---
The Active Advantage: Get More from the Core Investments in your DC Plan Lineups
Speaker: Jonathan Young
Sponsor: American Funds
View Now »
Litigation Risk: Emerging Issues for Full-Service Broker-Dealers and Investment Advisers/The Risks of Divided Trusteeship
Speaker: Eugene Maloney
Sponsor: Federated
View Now »
Market Intelligence: The Latest Thinking From Our Asset Management Network
Speaker: Emily Roland
Sponsor: John Hancock
View Now »
---
Breakout Sessions
---
The DOL's Fiduciary Rule: What it Means to Advisers
Speaker: Fred Reish
View Now »
Scaling Financial Wellness in a Changing Market -
Speaker: Brian Hamilton
View Now »
Organize 'TMI' and Improve Portfolio Risk Management
Speakers: Mary Kathryn Campion
View Now »
The Emerging 401(k) "Robo" - Competition or Complementary?
Speakers: Michael Kitces, Cynthia Loh, Chris Costello, and Grant Easterbrook
View Now »
Beyond Investments: Case Studies of Plan Success in a Holistic Fiduciary Solution
Speakers: Greg Kasten, Joe Reese
View Now »
---
INSIGHTS XCHANGE SESSIONS
---
Simplify, Grow, Protect: Your Route to a Sustainable Retirement Plan
Speaker: Tamara Burden
Sponsor: Milliman Financial Risk Management LLC
View Now »
The Adviser Directed HSA - Next Steps in Retirement & Healthcare Consulting
Speaker: Ryan Tiernan
Sponsor: Health Savings Administrators
View Now »
---
Breakout Sessions
---
Retirement Plan Update: Court Decisions, SEC, DOL Guidance, and More
Speaker: Fred Reish
View Now »
Fiduciary Investment Management for Trusts: How to Use Questions to Help Trustees
Speaker: David Bromelkamp
View Now »
SRI Industry Update
Speaker: Kevin O'Keefe
View Now »
To retire or not to retire? Does market performance provide an answer
Speaker: Rui Yao
View Now »
The DOL + Tibble = You're a Fiduciary; Now What?
Speakers: Blaine Aikin, Fred Reish, and Greg Kasten
View Now »
Devil or Angel: Is There Profit in Working with Non-Profits?
Speakers: Scott Reed, Ken Mathis
View Now »
Portfolio Optimization Strategy: Matching Models with Time Horizons
Speakers: G. Michael Phillips, James Chong
View Now »
What You Need to Know About Cybersecurity -
Speakers: Gary Sutherland, Brian Edelman
View Now »
Friday, April 8, 2016
---
General Sessions
---
The Final DOL Fiduciary Rule
Speaker: Blaine Aikin, Jason Roberts, and Duane Thompson
View Now »
Putting Investors First
Speaker: John Bowman
View Now »
---
Breakout Sessions
---
Estimating the True Cost of Retirement
Speaker: David Blanchett
View Now »
Engaging Millennials - The Rubik's Cube of Financial Planning
Speaker: Eric Roberge
View Now »
Filling the Void - How to Improve Regulatory Oversight of Advisors
Speaker: Blaine Aikins, John Bowman, Skip Schweiss
View Now »
Saving Time While Managing Risk
Speaker: Jason Roberts
View Now »
Avoiding Poorly Managed Equity Funds
Speaker: Richard Michaud
View Now »
Health Savings Accounts - The New Face of Retirement
Speakers: Pat Jarrett, Austin Rosenthal, Kevin Murphy, and Aaron Pottichen
View Now »