Thanks to everyone who attended the 2014 Fi360 Conference in Nashville!
The below speakers appeared at the 2014 Fi360 Conference. A detailed agenda with slotted dates and times for all conference events can be downloaded here. Most of these sessions were recorded and are available for download by AIF and AIFA designees via the Designee Portal. If you have any questions, please email conference@fi360.com.
Keynotes
---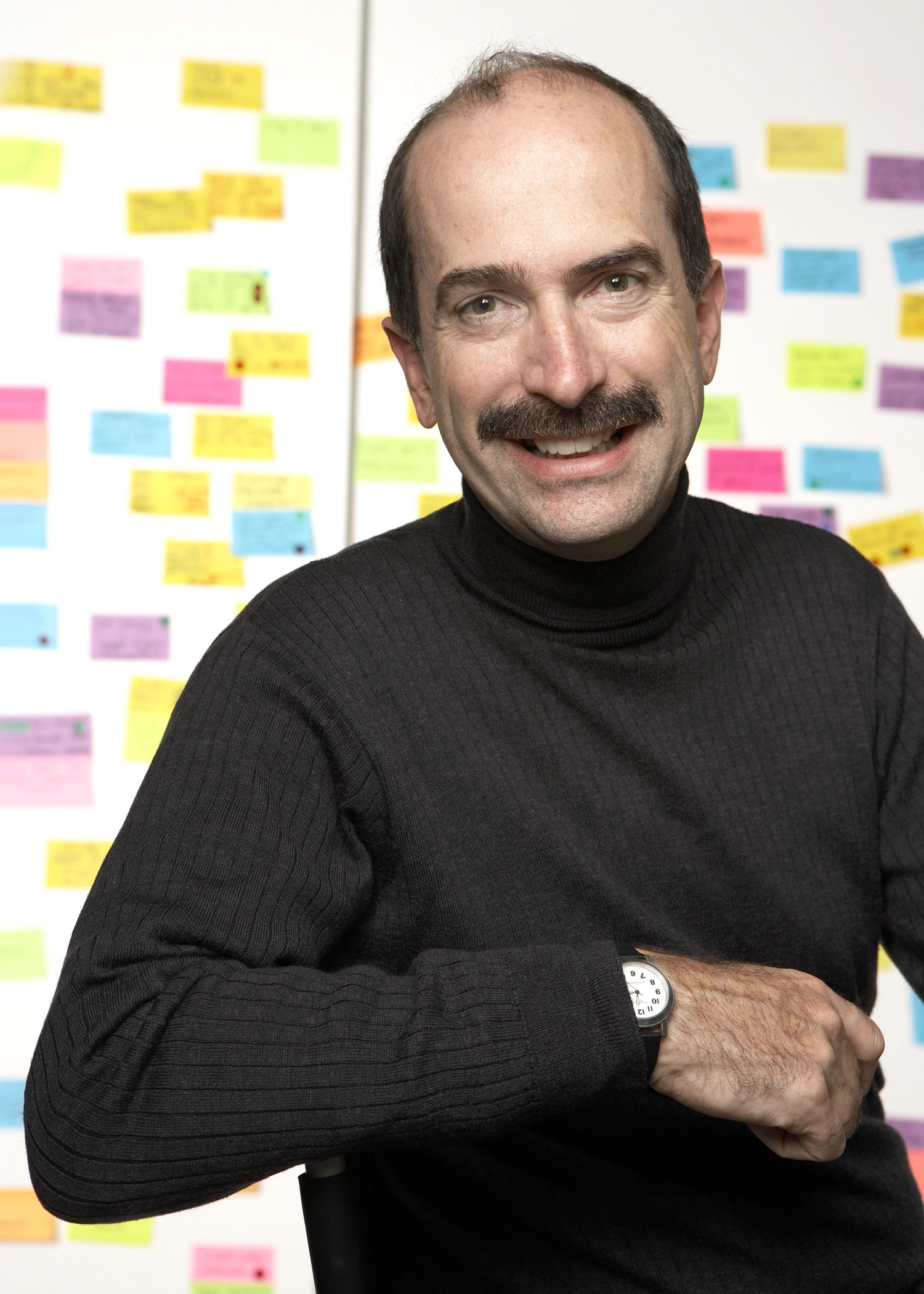 Tom Kelley
Tom is a best-selling author and partner at IDEO. In his keynote address, Tom discusses how to foster a culture of innovation and tap into the creative potential of your organization.
With his unique, innovative leadership skills, Tom has grown IDEO from a firm of 15 designers to a staff of more than 600. At the same time he also won more admiration and awards than any other design firm in the last decade. Tom credits his success to the Creative Confidence philosophy: everyone can contribute creatively to a project if innovation is part of an organization's way of life. The more creativity you unlock across the board, the more likely you are to succeed. He practices innovation every day, and his ability to foster a culture of creativity in companies has made him a clear standout in the field.
Creative Confidence is also the title of Tom's award winning book, which serves as a guide to help you recognize and unleash the creative potential in all of your employees. His earlier books include The Art of Innovation and The Ten Faces of Innovation.
---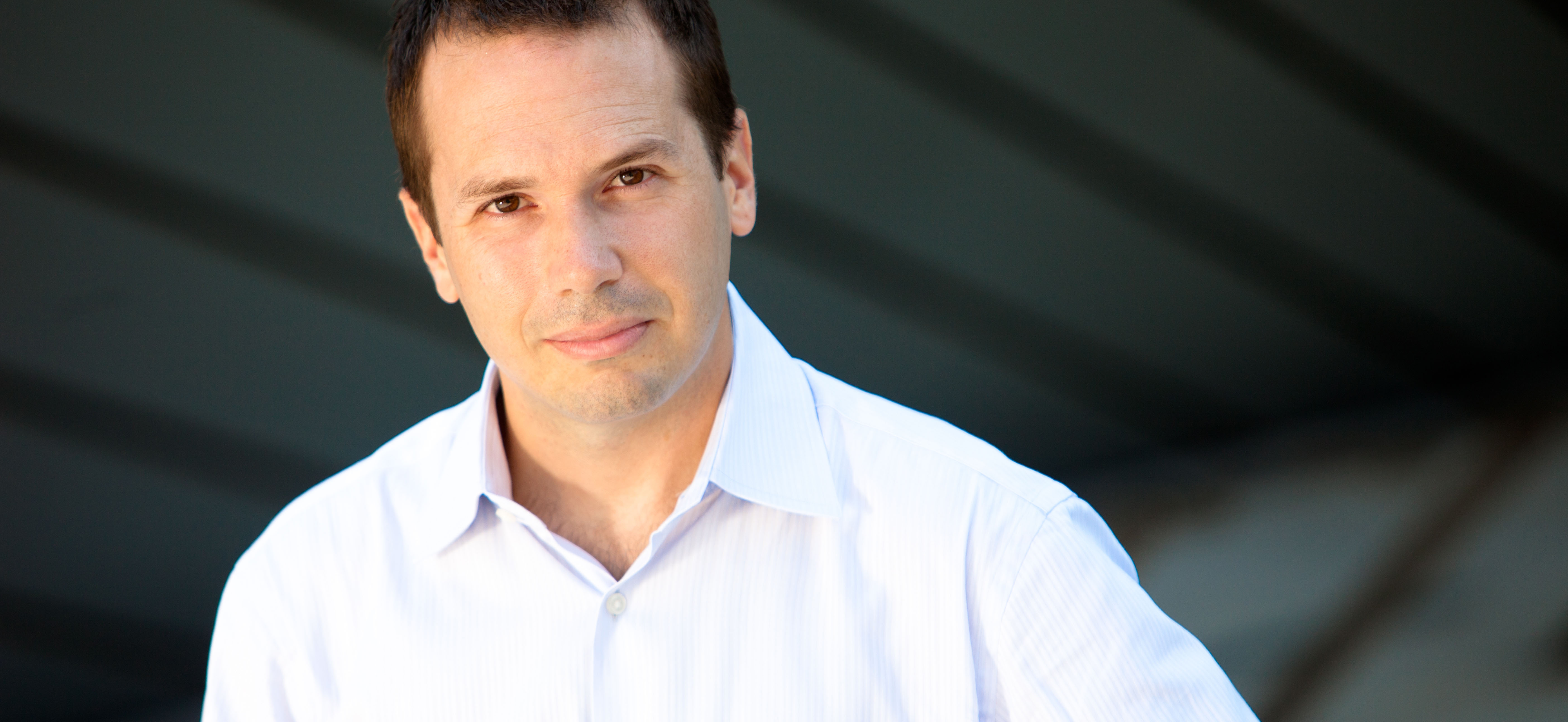 Anthony Williams
Anthony Williams is co-author of the groundbreaking bestseller Wikinomics: How Mass Collaboration Changes Everything. Wikinomics was the breakthrough introduction to the new economics transforming business and competition with the emergence of web 2.0 and provides the groundwork for Macrowikinomics: New Solutions for a Connected Planet. His latest book is a TED eBook, Radical Openness: Four Unexpected Principles for Success.
Anthony discusses how the global economic crisis was a wakeup call to the world and why financial service professionals need a new operating model based on innovation, transparency, sharing of intellectual property, and global governance to survive.
Anthony shares his unique insights and bold proposals for how to transform your organization to meet and exceed challenges posted in the new century.
---
OPENING SESSION
---

Speaker: Blaine Aikin, Richard Lynch
Title: Opening Remarks
---
MASTER'S TRACK SESSIONS
---
Master's Track sessions have been developed for audience members who already have basic knowledge of fiduciary standards of care and how they apply to the specific topic being covered, and are looking for more advanced content. These sessions are open to all conference attendees. The sessions and speakers on the Master's Track were selected in consultation with a committee of practitioners from Fi360's membership who have attended previous Fi360 conferences.
---

Speaker: David Blanchett
Title: Liability Relative Optimization: Begin with the End in Mind
---
Speaker: Norm Boone and Linda Lubitz Boone
Topic: Handling Difficult Investment Policy Issues
---
Speaker: Richard Dunne
Topic: How 3 Minutes can be Worth $1 Billion
---
Speaker: Johann Klaassen, Kimberly Kiel
Topic: Mission-Driven SRI Investing Strategies for Small Institutions
---
Speaker: Joan Neri
Topic: Using Asset Allocation Vehicles as Custom Target Date Funds - Navigating the ERISA Landscape
---
Speaker: Michael Phillips, James Chong
Title: Tactical Asset Allocation with Macroeconomic Factors
---
Speaker: Ann Schleck and Michael Muirhead
Title: Open and Close - Sales Ideas for Winning Retirement Plans
---
Speaker: Dr. Omid Shakernia
Title: A Framework for Examining Asset Allocation Alpha
---
BREAKOUT SESSIONS
---
Speaker: Daniel Bernstein
Title: Trending Topics for Independent Investment Advisors
---
Speaker: Susan Bradley
Title: Transition Expertise Matters for Fiduciaries
---
Speaker: Richard Busillo, Jeff Weiand, Beth Davies
Title: Retirement Plans and Financial Planning – Under One Roof
---
Speaker: Brian Fechtel
Title: Genuine Financial Analysis of Life Insurance Made Readily Understandable
---
Speaker: Shelby George
Title: Plan Failure Risk is the New Fiduciary Risk: Opportunities for Advisors
---
Speaker: Chip Hardy, Cathy Smith
Title: Best Behavioral Finance Practices
---
Speaker: John Hare, Charles Humphrey, Susan Mangiero, Michelle Sullivan
Title: Protecting Client and Adviser Interest When Hard-to-Value Assets are Part of the Portfolio
---
Speaker: Greg Kasten
Title: Breaking Down the Many "Fiduciary" Roles, Obligations and Service Models Today
---
Speaker: Steven Kaye, Aldo Vultaggio
Title: Evaluating & Recommending Bond and Stable Value Funds for 401k plans Ahead of a Rising Interest Rate Environment
---
Speaker: Brian Laible
Topic: Tax Efficient Investing
---

Speaker: Roger Levy
Topics: Outsourced CIO – What's Good for the Client?
---
Speaker: Gene Maloney
Topics: The Intergenerational Transfer of Wealth and Divided Trusteeship
---
Speaker: Steven Medina
Topics: Using Liquid Alternatives Effectively in DC & DB Plans
---
Speaker: Tyler Nunnally
Topics: Your Duty to Care: Risk Tolerance and What you Need to Know as a Fiduciary
---
Speaker: Robert Patterson, Steve Lydenberg
Title: Integrating New Approaches in Socially Responsible Investing with Fiduciary Global Best Practices
---
Speaker: Scott Reed, Ken Mathis
Topics: Building a Fiduciary Services Practice
---
Speaker: Fred Reish
Topics: ERISA Update and the Impact on Advisers
---
Speaker: Fred Reish
Topics: The Increasingly Regulated World of IRA Rollovers, and What to Do About it
---
Speaker: Carl Richards
Topics: The Behavior Gap
---
Speaker: Jason Roberts, Jon Blaze, Gerald Wernette
Title: Beyond Benchmarking: Tips for Helping Plan Sponsors Navigate Fee Allocation Policies
---
Speaker: Jessica Searcy-Maldonado
Title: Leveraging Technology to Improve Retirement Plan Participation and Participant Outcomes
---
Speaker: Kimberly Shaw-Elliott, Keith Gredys
Title: 3(16) and the Fiduciary Plan Administrator: The Next Number to Decode
---
Speaker: Craig Wantanabe
Title: The Tao of Participant Services
---
Speaker: Matthew Wright
Title: What's in Your Portfolio? Risk Management and Monitoring of Multi-Asset Class and Multi-Manager Investment Portfolios
---
INSIGHTS XCHANGE SESSIONS
---
The INSIGHTS Xchange sessions focus on helping you discover even more ways Fi360 can help you gather, grow, and protect assets through better investment and business decision-making.
---
Fi360 Team
Speakers: Robert DiMaggio and Dave Palascak
Title: Looking Ahead at the New Fi360 Software Application
Description: Join us for a unique chance to speak directly with senior product management on their vision for the new application. It will not only replace, redesign and rethink the existing Fi360 Toolkit, Training LMS and Designee Portal, but will also combine features from Fi360's recent acquisitions of IPS AdvisorPro®, Ann Schleck & Co. and Financial Service Standards.
Speakers: Tools Team
Title: Using the Fi360 Toolkit in My Practice
Description: Learn directly from a panel of actual Fi360 Toolkit users how they have implemented the Toolkit in their practice. Discover what features they use, how they use it, and how it is has impacted their firm and clientele.
Speakers: David Bromelkamp
Title: How Allodium Leverages the AIF Designation as an Independent, Fee-Only RIA
Description: Join us for an interactive session with David Bromelkamp, AIF® as he provides insights gained from his more than ten year relationship with Fi360. Dave will provide a brief history of Allodium Investment Consultants (an independent and fee-only registered investment advisor) and share how he initially got involved with Fi360 and integrated the Prudent Practices into their business model. He will also discuss the strong network of local AIF® and AIFA® designees he has helped foster in his local community.
The discussion will be informal and largely anecdotal, as Dave describes the ways that Allodium has gained new business by leveraging the AIF® Designation and other Fi360 resources to stand out as a "go to advisor" when investors are seeking out fiduciary investment management.
Speakers: Designations Team
Title: Cross Your T's and Dot Your I's: Get Your Designation Out There
Description: Join your Designations Team for a presentation about the available resources to help promote your designation, and the recommended timeline for implementing these resources. We will also discuss the continued growth of acceptance of the designations in the industry. At the conclusion of the presentation, we will open up the floor for a discussion, as we want to know the successes and challenges you have experienced in promoting your designation.
Speakers: Linda Groden and Mike Limbacher
Title: Product Enhancement Round Table for IPS AdvisorPro®
Description: An invitation only event. Help the Fi360 product development team to review existing product ideas under consideration and stimulate new ideas for consideration.
Speakers: Dave Palascak and Mike Limbacher
Title: Product Enhancement Round Table for Toolkit Users
Description: An invitation-only event. Help the Fi360 product development team to review existing product ideas under consideration and stimulate new ideas for consideration.
---
Ann Schleck & Co.
Speakers: Sue Kelley & Matt Burt
Title: Competing in the New World of Fee Disclosure
Description: Learn about advisor fee and service trends from our database of retirement specialist advisors. Attendees receive a customized Fee Benchmarker™ report for a plan size of your choice to show plan sponsors how fees and services compare to industry averages. Fee Benchmarker™ is a proprietary database that tracks retirement advisor fees and services. The database is the industry's most comprehensive source for benchmarking advisor fees and services.
---
CEFEX
Speakers: Carlos Panksep
Title: Bringing Fiduciary Certification to Your Steward Clients
Description: Hear how a CEFEX-certified advisor can bring Investment Steward certification to clients and help them achieve recognition within their own organization. We'll use case studies in the US, a comparable system in the UK and brand new marketing material to show you how it's done.
---
Financial Service Standards
Speakers: Sharon Pivirotto and Don Settina
Title: The Professional Plan Consultant Designation: Practical application of the Practices to a retirement plan practice
Description: This Q&A session will provide information on the PPC designation, led by advisors that hold both the AIFA and PPC. Learn about the benefits and program objectives of the 401k Service Training Program, as well as the main differences between the various credentials to help you identify which to pursue first, and/or next. Bring your questions.
Speakers: Sharon Pivirotto
Title: The 401k Service Solution: Learn about this complete, turn-key service process
Description: Learn about the new documents available for 401k advisors to leverage from Fi360. Walk through prospecting, sales, new client, service and business management resources in this interactive segment that takes you through a step-by-step case study, highlighting the resources available along each point of the prospect-to-client process.
---
IPS AdvisorPro
Speakers: Linda Lubitz Boone and Linda Groden
Title: Investment policy statements – is a WORD file good enough?
Description: If you don't care about your time!!! Please join us for a highlight tour of how IPS AdvisorPro® can help you save time and money, enhance client satisfaction, standardize your investment policy and meet compliance concerns.
---
MacroRisk Analytics
Speakers: Mike Phillips, Bill Jennings and Dave Palascak
Title: Fi360 Fiduciary Score Academic Study
Description: The Fi360 Fiduciary Score has long been helping advisors perform their due diligence obligations using an objective, repeatable process for evaluating investments. Now we know that it is a probably effective way to help investors achieve greater success. A new study from the professors at MacroRisk Analytics has found that on average, those investments scoring in the top, or "Green", quartile are better performers, providing higher future investment returns and reduced risk than those scoring worse. Attend this session and learn more about the study and its results.