Fi360 is the preeminent source of subject matter expertise on the fiduciary standard of care and related topics on investment and practice management. If your event is seeking credible experts to speak at your conference or event, let us know by emailing Fi360@fi360.com.
Available Speakers: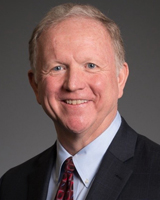 Blaine F. Aikin, AIFA®, CFA®, CFP®, is the Executive Chairman of Fi360 and a recognized thought-leader in the field of financial advice and fiduciary responsibility. At the helm of Fi360 for over 8 years, he has directed the rise to prominence of the company's professional development capabilities, investment management platform for advisors, and business research and practice management services that help advisors and financial institutions to gather, grow, and protect investor assets. His rich experience includes having been a financial planning practitioner, Chief Investment Officer, and corporate executive responsible for the design, delivery, and management of investment products.
Mr. Aikin is a well-known speaker and author of numerous articles on the subjects of fiduciary responsibility and investment management. He is the author of the monthly Fiduciary Corner column in InvestmentNews magazine. He has been named to Investment Advisor magazine's IA25 list of the most influential people in the investment advisory community and one of the ten most influential individuals in the 401(k) industry by RIABiz. He is currently serving as a member of the Board of Directors for the CFP Board of Standards.
Mr. Aikin received a Bachelor Degree in Economics and Political Science from Allegheny College and his Master of Public Management and Policy degree from the Heinz School of Carnegie-Mellon University. Upon graduation from CMU, he was selected for the prestigious Presidential Management Intern Program. He is a Certified Financial Planner® (CFP®) professional, Chartered Financial Analyst® (CFA®) charterholder, and Accredited Investment Fiduciary Analyst® (AIFA®) designee.
An avid outdoorsman, Mr. Aikin serves on the Steering Committees of the Pennsylvania Forest Stewards program and the Pennsylvania Center for Private Forests.
---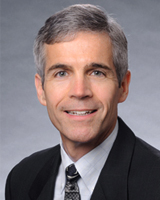 J. Richard Lynch, AIFA®, is Director of Fi360. He has more than twenty-five years of extensive project management experience with the Government and private sector.
As one of the main instructors for Fi360 Training, he is instrumental in providing investment education and training programs that award the Accredited Investment Fiduciary (AIF) and Accredited Investment Fiduciary Analyst (AIFA) professional designations.
Rich assisted with the development of the industry's fiduciary handbook series, Prudent Practices for Investment Fiduciaries.
Rich graduated from the United States Coast Guard Academy with high honors in Economics-Management, where he received the Superintendent's Award for leadership at graduation. During his twenty-year Coast Guard career, he served aboard three ships as Operations Officer, Executive Officer and Commanding Officer respectively. In addition, he held various senior-level financial management positions, including an assignment to the National Pollution Funds Center, a newly established Coast Guard unit responsible for managing the $1 billion Oil Spill Liability Trust Fund. Rich received his MBA degree (Magna Cum Laude) with an emphasis in Operations Research from George Washington University.
---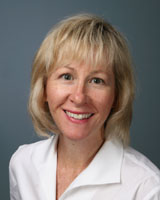 Ann Schleck is Principal at Ann Schleck & Co. She has nearly 30 years of experience in the retirement industry and has served as a plan sponsor, a service provider and, since the mid-1990s, an industry consultant. As a Principal of the independent consulting firm bearing her name, Ann provides industry research, advisor practice management and strategic consulting services to investment management firms and retirement service providers.
Ann has also built a proprietary practice management database that tracks trends and best practices for retirement specialist advisors. Previously, Ann was a partner and national practice leader for the defined contribution practice at Deloitte and a plan sponsor managing the retirement plans at Wells Fargo. She is a frequent speaker at industry conferences. In 2009, she was ranked by 401kWire.com as 15th among the "100 Most Influential People in Defined Contribution" and was named a top-rated consultant by Global Investors Magazine. Ann received a bachelor's degree from St. Mary's College.
---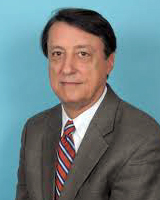 Duane Thompson, AIFA®, is Senior Policy Analyst for Fi360, a fiduciary training firm based in Pittsburgh, PA, and also owns an independent policy consulting firm in the Washington, D.C., area. Previously he was managing director of the Financial Planning Association's (FPA) Washington office, the largest trade and professional association in the country for financial planners.
Duane has 25 years of advocacy experience working in Washington and state capitals around the country for trade and professional associations. As FPA's chief lobbyist, Duane was responsible for developing and managing a combined lobbying, public relations and litigation campaign in the mid-2000s that successfully challenged in court a regulatory exemption for stockbrokers from the fiduciary requirements of the Investment Advisers Act of 1940.
Duane has been quoted extensively on the financial services industry in national media, including The Wall Street Journal, The New York Times, Investor's Business Daily, Financial Times, The Nation, and CBS MarketWatch. He speaks frequently to trade and professional groups on financial service industry issues, and writes several blogs.
Before joining FPA, Duane worked for the International Franchise Association on state legislative issues. Previous to that he worked on congressional staff as a press secretary for Rep. Michael Strang, R-Colo., and in the Reagan White House press office. He also was elected as a Colorado delegate to the 1995 White House Conference on Small Business. In his previous journalism career he covered local government for daily and weekly newspapers, won a national award for graphics design as a news-artist for the New Orleans Times-Picayune, and covered civil wars in Lebanon and Nicaragua as a freelance correspondent for various U.S. newspapers and the Jerusalem Post.
Duane holds the Accredited Investment Fiduciary Analyst® designation, a Master's in Journalism from the University of Missouri, and a BA in History and studio art from Principia College in Illinois. He resides in Kensington, Maryland. He has a daughter in graduate school at Clemson and a son in the U.S. Marine Corps.